Colin showcases lighthouse photographs at Scarborough Maritime Heritage Centre
Former local councillor Colin Challen is displaying his latest artwork in the Scarborough Maritime Heritage Centre. The theme is on the 16 lighthouses of the Yorkshire Coast.
Monday, 26th October 2020, 1:38 pm
Updated
Monday, 26th October 2020, 1:52 pm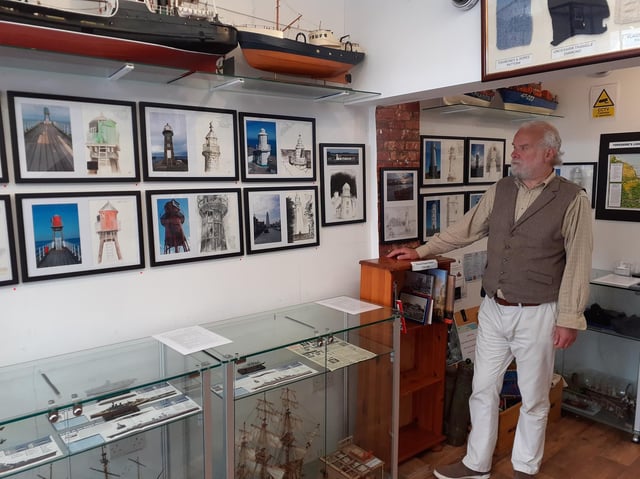 Colin Challen with his pictures
Colin completed an MA in fine art at Teesside University and in this exhibition he has photographed each of the lighthouses and made an on the spot study in pencil and charcoal. He is seeking to understand their physicality and unique properties either in construction and / or location.
Colin said, "Lighthouses have a fascination in the imagination and how we relate to the singular relationship between land and sea. They feature in films and literature. They signify both hope and distress. I hope the actual lighthouses we have got, most of which have been retired, will remind us of our perilous but romantic relationship with the uncontrollable forces of nature which no human technology will ever master."
The exhibition is open at 45 Eastborough 11am to 4pm every Wednesday to Sunday until Christmas. Entry is free