Last Tango in Halifax filming locations used in series five
BBC One drama Last Tango in Halifax has seen the welcome return of Alan, Celia and their families.
Tuesday, 17th March 2020, 8:35 am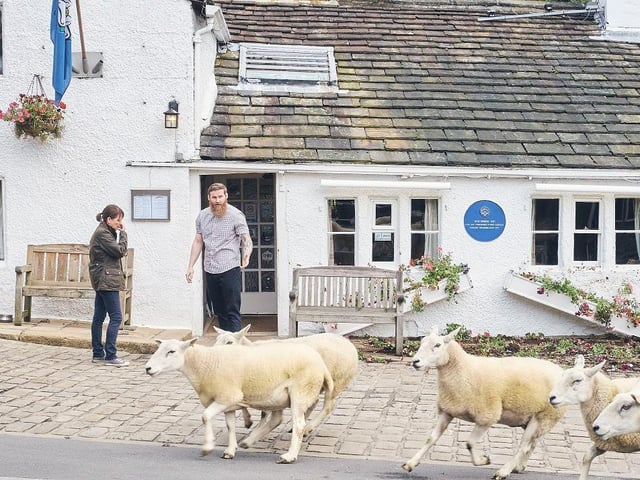 Picture: BBC/Lookout Point/Stuart Wood
As the fifth series comes to an end, here are a few of the filming locations in Calderdale and a bit beyond that were used in the series. For more on Last Tango in Halifax click here to see the Happy Valley reference in a previous episode and here to see if the show will return for another series.
In episode one, Alan and Celia could be seen buying new things for their house at Harveys of Halifax in the town centre. The location has previously been used in BBC crime drama Happy Valley.
Alan and Celia were in charge of school pick up in episode one and their Lexus could be seen parked up outside Bradshaw Primary School.
Long Can Hall on Ovenden Wood Road in Halifax could be seen a couple of times throughout the series. The pub and restaurant served as a place for Alan and his friend Harry to have a catch up.
The Old Bridge Inn in Ripponden saw some drama during the show's third episode when a group of sheep high on cannabis caused chaos in the village.
Alan and Celia's scenic bungalow has been an iconic location during this recent series with its wonderful garden giving amazing views across the Calder Valley. It is located on the hills above Ripponden.
Gillian's farm, a staple location of the series, isn't actually in Calderdale at all. The farm, which is supposedly in Ripponden, is actually above Rochdale.
Alan may have got a job at a supermarket in Sowerby Bridge but the actual location on his new workplace is Booths at Ilkley.
Another shopping outing for Alan and Celia saw them head to Redbrick Mill in Batley to shop at Heal's.
Alan's brother Ted arrived in Yorkshire from New Zealand in the second episode. He was picked up from Doncaster Sheffield Airport.
Who knew going upstairs for a coffe could take you from Ilkley to Batley? The cafe that was supposed to be in the supermarket where Alan works was actually filmed at Brew Coffeehouse in Batley.
Filming for the latest series of Last Tango in Halifax took place last October at St Mary's Church on Northgate in Elland. Crews could be seen outside the church in the early morning.
The school where Caroline works is supposed to be somewhere in Huddersfield but scenes were filmed at Cockburn School in Leeds.
In the final episode, two of the characters can be seen heading off to Bridlington. Cameras were spotted filming scenes along the sea front last year.
Before heading off on a Bridlington adventure, Harrison could be spotted at Sowerby Bridge train station. The location has previously been used in Channel 4 drama Ackley Bridge.