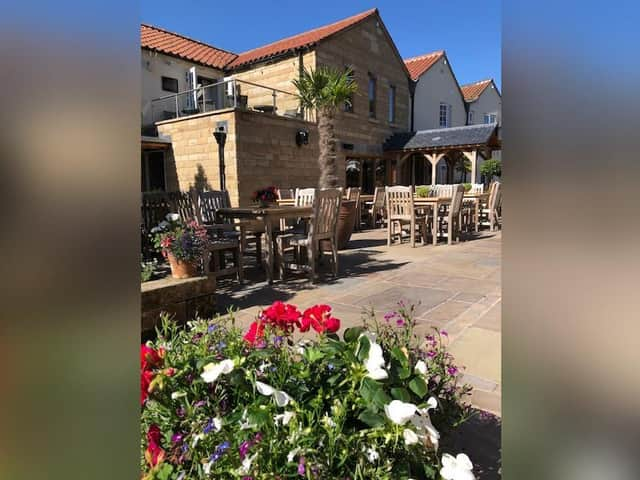 The Farrier.
The Farrier in Cayton and The Bay House in Esplanade Road will go up against two other B&Bs in Merseyside and Blackpool, as they compete to win the best value B&B.
The competitors each take turns to stay overnight at one another's establishments, before giving feedback and making a payment based on what they felt was a fair amount for their stay.
At the end of the week the B&B who receives the greatest percentage of what they charge, will be crowned the winner.
Suzie and Dani owners of The Farrier.
The Farrier in Cayton is run by mum and daughter team Dani and Suzie Bushby.
Suzie said: "We applied to go on the show some time ago and we started filming in March of last year.
"We managed to film the first two episodes and then we got the news that all pubs and restaurants were to close.so filming was completely stopped.
"Filming restarted in August and everything had to be socially distanced, so I guess you could say were part of the first ever socially distanced episode of Four in a Bed."
Linda and Lani from The Bay House.
The Bay House is located in Scarborough's South Bay and run by Linda Milner with help from Lani Rogers.
Linda said: "We were all set to film at our place when we had to go into lockdown.
"Then for the next four months we were housing the homeless right up until we started filming again.
"It was a great experience, we had such a laugh and I would definitely do it again."