REVIEW: Neil Diamond by JJ Jones, Bridlington Spa
More like Neil Diamond than Neil Diamond – that was one comment on JJ Jones' tribute act to the American singer songwriter.
Monday, 30th March 2015, 10:20 am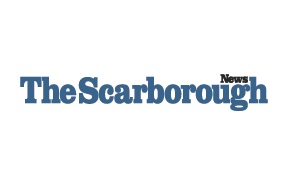 JJ Jones as Neil Diamond
And from the sparkly shirts and mane of black hair to gravelly vocals and guitar-playing gestures, it was spot on.
The six-piece band – keyboards, guitar, sax, trumpet and drums included – was brilliant and like JJ had true musicianship.
Dispensing with the Bronx accent between songs, though, the North London-born singer had a character and style all of his own.
His brand of self-effacing comedy went down a storm between his and his band's rendition of Neil Diamond hits. The set and lighting were, too, excellent. The air-punching image from the Jazz Singer and 'Neil Diamond by JJ Jones' written in rhinestones formed the backdrop for the showman's show about a showman.
Each song was introduced by JJ with information on its history and its inspiration – and he explained how and why he became a fan of Diamond and how he has turned the love of his music into a career.
The delivery and wrapping of this show was nothing short of perfect – so to the content. There was everything fans expected and wanted: here goes: Forever in Blue Jeans, September Morn, I am ... I Said, Beautiful Noise, Shilo, I'm A Believer (written for the Monkees and then recorded by Diamond), America, Brother Love's Travelling Salvation Show and Love on the Rocks.
Saving the best to last we had Song Sung Blue, Cracklin' Rosie and Sweet Caroline – the ones that those who are not diehard fans know and love the best.
This was not a sit on your hands and listen concert – it was a get up, dance and sing rocking good time.