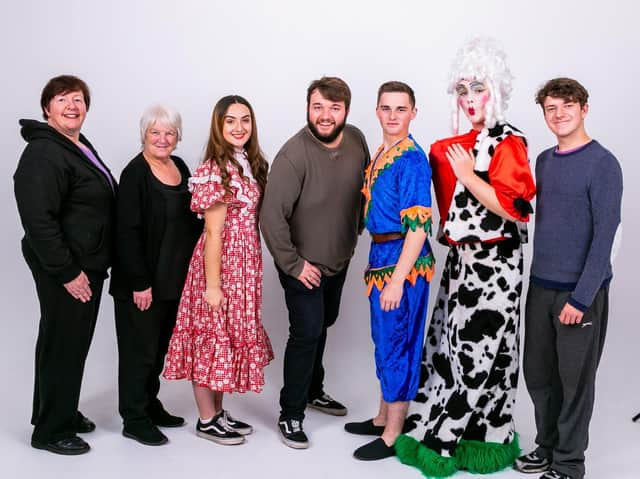 Main members of the cast and production staff
Poor Dame Trot and her son Jack hardly have a bean to their name, and to make things worse the village is being terrorised by a wicked giant.
Trot sends her son to market to sell Buttercup the Cow and he comes home with nothing but a handful of beans. That's when the magic really begins.
Join Jack on his climb up the beanstalk to an enchanted land of excitement and adventure, where he must rescue his family from the 'Fee-Fi-Fo-Fum' of a very hungry giant.
Packed with everyone's favourite pantomime characters, it promises ot be a spellbinding tale combining spectacular scenery, jokes galore, magic and sparkle to create a wonderful pantomime for all of the family.
Jack and the Beanstalk opens on Boxing Day and runs until Saturday January 4, daily at 2pm except New Year's Day.
It is also on 7.30pm on Friday December 27, Saturday December 28, Monday December 30 and Saturday January 4.
To book tickets, call the YMCA Theatre Box Office on 01723 506750 or visit www.ymcascarborough.uk