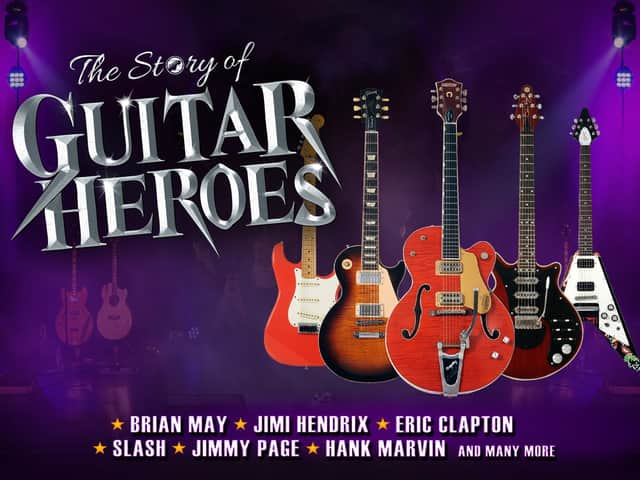 Guitar Heroes
After five previous sold out visits, Paul Hopkin's Roy Orbison and The Traveling Wilburys Experience will return to The Spa Theatre on Saturday November 27 2021.
This incredible soundalike band will take you on a journey through the story of the Wilburys whilst also paying homage to the solo careers of the band's members: Jeff Lynne, George Harrison, Tom Petty, Roy Orbison and Bob Dylan.
The Story of Guitar Heroes also returns on Friday November 12 2021.
The show is an awe-inspiring, dynamic show which transports you through time: from the 1950's with artistes such as Chuck Berry and Hank Marvin from The Shadows, including gifted legends such as Jimi Hendrix, Eric Clapton and Jimmy Page, through to modern day players such as the great Brian May and the electrifying Steve Vai, to name but a few.
Presented by guitar virtuoso Phil Walker - this show's extraordinarily talented band uses over 30 guitars to recreate and accurately reproduce the sound and ambiance of each guitar hero.
Featuring video footage of historical moments, with state-of-the-art lighting and delivered with a lighthearted vibe – this makes for a truly sensational and enjoyable evening.
Tickets for both shows go on sale via Scarborough Spa's website www.scarboroughspa.co.uk on Friday June 12 from 10am.