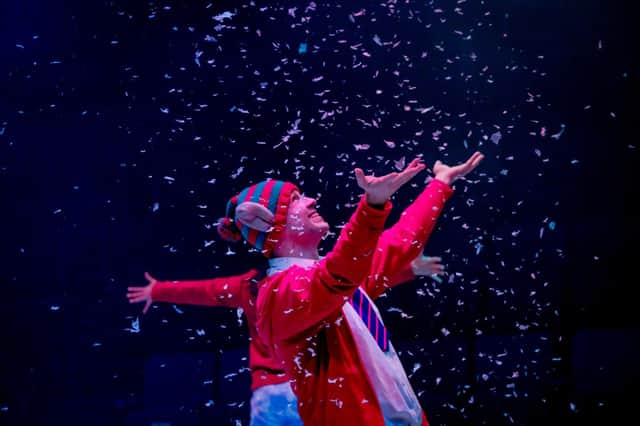 Audiences can watch Jack and the Beanstalk, the seasonal show at the Stephen Joseph Theatre, online
Tickets for the film are £12 each, with a group ticket available at £15. To book: https://www.sjt.uk.com/event/1294/sjt_at_home_jack Jack and the Beanstalk is adapted by Nick Lane from the story by Benjamin Tabart and others, with music and lyrics by Simon Slater. Gemma Fairlie directs a cast comprising Jacob Butler, Jessica Dennis, Sheri Lineham, Alicia Mckenzie and Loris Scarpa. Design is by Helen Coyston and lighting design by Paul Stear.
Jack and the Beanstalk is live on stage at the SJT until 31 December (although performances up to and including 24 December have been cancelled due to Covid-related absences).
Tickets, priced from £10, are available from the box office on 01723 370541 and online at www.sjt.uk.com