Matthew's up to the mark as theatre director
For a theatre director gaining a 'D' in your English 'A'level examination may not be the most auspicious of starts to a glittering career.
Wednesday, 4th December 2019, 9:37 am
Updated
Wednesday, 4th December 2019, 9:39 am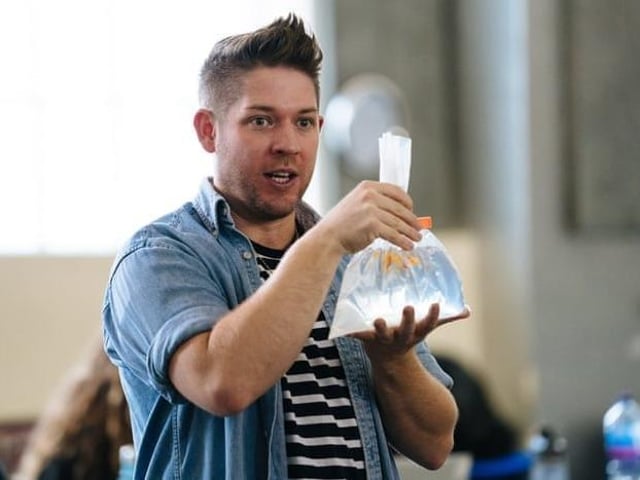 Matthew Harrison
However, the unstarred start to a career in the arts has not held back Whitby's Matthew Harrison who went to East 15 Acting School.
He is at the helm of the National Youth Theatre production of A Midsummer Night's Dream which opens at the Criterion in London's Piccadilly tomorrow and runs until January 17.
"That was a fear for me. That I wasn't intelligent enough to tackle these words, that you needed three degrees in Elizabethan syntax to be granted the secret stamp to the VIP area of his work," said Matthew. "But, the reason these plays have stuck around for 400 years isn't because they sit on an intellectual pedestal, it's because Shakespeare writes human stories."
Matthew went to what is now Caedman College and his first job was at Quarterdeck fish and chip restaurant.
He got his first taste of performing poetry at the Eskdale Festival while a pupil at St Hedda's RC Primary School in Egton Bridge.
The town and its culture – including the Goths, brass bands, sea shanties and the rock bands Matthew listened to at the Rifle Club – has inspired his setting for the play.
"We've taken our story out of the big city to Athens on Sea – a place inspired by Whitby, the seaside town that made me," said Matthew whose dad Tim is an architect and mum Debbie is practice manager at Danby Surgery.
"It was a world that felt both rich and poignant. Working people hiding creativity beneath the chip shop apron.
"The escape of the waltzers, the neon pull of the fairground and first kisses on the beach. Whitby oozes warmth, wit, tradition and the question that faces all people growing up in these towns – do I leave or do I stay and build a life here?"