New Scarborough Spa date for Rita Sue and Bob Too
Andrea Dunbar's ground-breaking play Rita, Sue and Bob Too will now visit Scarborough Spa next year.
Friday, 22nd May 2020, 12:29 pm
Updated
Friday, 22nd May 2020, 12:30 pm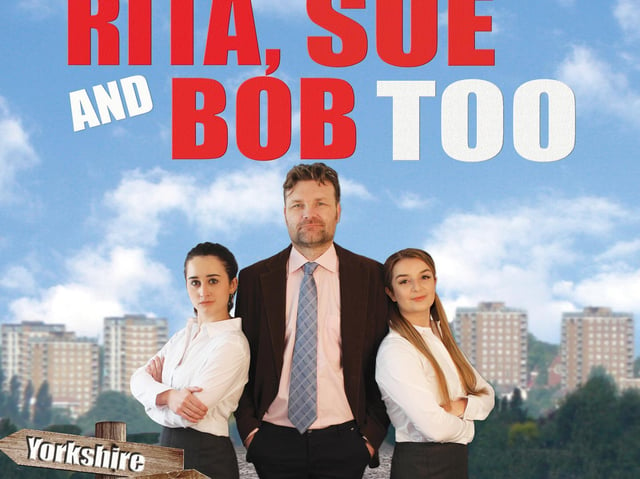 Rita Sue and Bob Too
Due to the COVID19 outbreak the tour has been put back a year and will now visit the Spa Theatre on Saturday October 30.
A statement from the show's producers Diva Productions said:
"In light of Government measures to tackle COVID19 and the subsequent closure of theatres and town halls across the country, we have made a decision to postpone and reschedule our planned Yorkshire tour of Rita, Sue and Bob Too to next year.
" We believe this is the right thing to do for the safety and well being of our cast, crew and audiences; we very much look forward to welcoming everyone to see this hilarious show in October 2021.
"We are grateful of the support of the venues for enabling the changes to be made. Existing customers with tickets will be notified by the venue of the rescheduled tour dates in due course. We ask at this busy time that you do not contact the venue directly and allow them to contact you within the next couple of weeks."
The twisted, dark and hilarious comedy drama that tells the story of Rita and Sue, two working class girls from a rundown council estate is being brought to The Spa Theatre by Theatrical Powerhouse, Diva Productions.
Andrea Dunbar's semi-autobiographical work is a funny, touching and vibrant play, full of wicked humour and is a stark snapshot of 1980s northern working-class life, under an increasingly repressive Tory government. In 1986, the play was adapted into a film of the same name, and attracted a cult following due to its intimate portrayal of ordinary people's lives.
Original tickets remain valid for the 2021 date and tickets are now back on sale via Scarborough Spa's website here