Scarborough YMCA Theatre reopens with West End Nights and unveils Christmas shows - here's how to audition for panto
Scarborough's YMCA Theatre will reopen with a Covd secure pilot performance before staging its Christmas shows in December.
Tuesday, 29th September 2020, 12:04 pm
Updated
Tuesday, 29th September 2020, 12:08 pm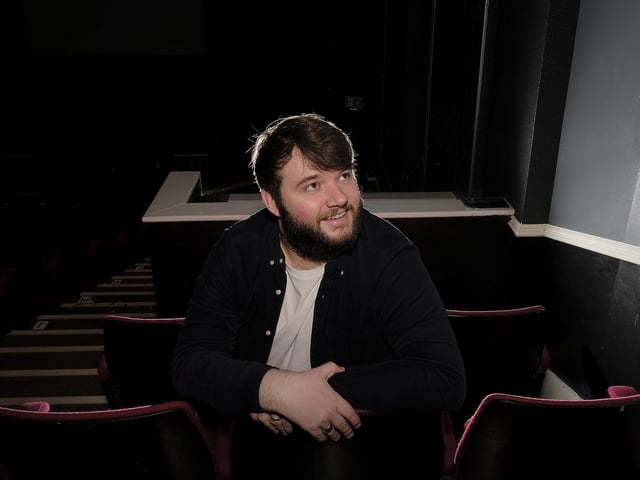 DIrector and performer James Aconley
Following almost seven months of closure, Scarborough's YMCA Theatre will be reopening on Friday October 2 with professional musical theatre concert West End Nights presented by NAP Music Productions.
The Theatre has put in place a range of procedures to ensure that they comply with the relevant government guidelines and to make sure that theatregoers, cast, crew, staff and volunteers are all kept safe. Measures include social distanced seating, a 'delivery to your seat' bar service, hand sanitiser stations and enhanced cleaning procedures.
West End Nights will be performed to an invited audience to ensure that the measures in place will be sufficient in keeping everyone safe while enjoying live entertainment once again.
"We have been working incredible hard over the past couple of months to ensure that we are ready for our safe reopening. We are absolutely delighted to be able to throw our doors open once again to our much-loved community venue", said theatre manager Graham Ibbotson
"Live entertainment is so important for everyone on and offstage, and after being closed for over half a year we are excited to get back up and running again. The most important thing though is that everyone is kept safe, so this has been our main focus in our planning for the reopening".
Following the pilot performance, and subject to Government guidance at the time, the YMCA Theatre are also pleased to be presenting its usual festive offerings this year too. Christmas Cracker, the annual Christmas variety show, will run from December 4 to December 6, with pantomime Beauty and the Beast running from Boxing Day to January 3.
"Our Christmas shows are a favourite part of our calendar, with our audiences building year after year. We have had so many emails and messages throughout our closure asking if our Christmas shows would be going ahead, so we're delighted to be bringing some live festive offerings to the local area this year", said Creative Engagement Manager James Aconley.
Auditions for the pantomime will take place from October 5 to October 7 at the YMCA and are open for everyone aged 11+. Due to the venue's Covid secure procedures, spaces at the audition sessions are limited and must be booked in advance at www.ymcascarborough.uk/ymca-productionsTickets for Christmas Cracker and Beauty and the Beast are also limited due to social distancing requirements and will be on sale from the middle of October. Tickets can be booked online at www.ymcascarborough.uk or over the phone 01723 374227.