Theatres' pleas for donations as coronavirus outbreak hits finances - and also issue vows to be back
Theatres across the region have brought down the curtain on the shows  - but behind the scenes they raising money and planning a return.
Tuesday, 31st March 2020, 10:00 am
Updated
Tuesday, 31st March 2020, 10:04 am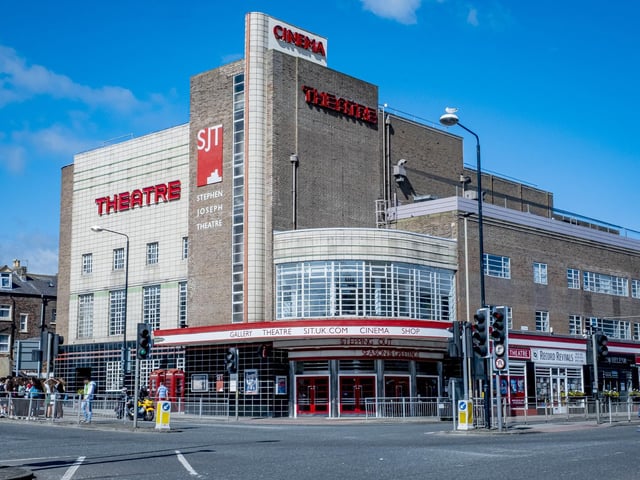 Stephen Joseph Theatre, Scarborough
The Stephen Joseph Theatre in Scarborough is closed until the autumn but has said if things start to change for the better before it e can get up and running quite quickly.
"Jim Cartwright's TWO, our co-production with Hull Truck Theatre, was due to run from March 31 to April 18 and is now in storage.
"But it's pretty much ready to go – we'd just need to get the set up here and into our Round, and a couple of days of re-rehearsal, and the show would go on," said artistic director Paul Robinson.
"We were also well advanced with our preparations for the Easter family show, Saviour Pirotta's adaptation of Little Red Riding Hood. The set is built and just needs a few licks of paint, the actors are primed and just need a couple of weeks' rehearsal – that could also be on our stage quite quickly," he said.
"We could also bring in films for our cinema at relatively short notice, plus schedule a few rehearsed playreadings… we could actually pull together a programme of great entertainment for you quite quickly."
He also thanked patrons - 200 and counting - who donated some, or all, of the cost of tickets they had booked for cancelled shows or chose to credit your accounts, rather than take a refund.
"We've been deeply touched by all the support we've received – it means a lot to us," said Joint chief executives Caroline Routh and Paul.
"We're delighted that they have such great faith in our future, and will be aiming to reward that faith many times over in the future."
Every time you shop online with registered retailers, The Milton Rooms in Malton will be sent a donation at no cost to you.
" Please continue to support us by logging on to easyfundraising, searching for the Milton Rooms in 'find a cause to support' and add the easy fundraising icon to your device," said a spokesman.
Pocklington Arts Centre is also closed until further notice. It has set up a crowdfunding page and hopes to raise £5,000 to pay costs and wages.
"During this period, it is critical that we continue to support our staff, artists and creative partners. We will be working closely with our peers across the region and indeed the country, and we are determined that the centre will emerge from this challenge stronger and more vibrant than ever," said a spokesman.
It asked customers to considering not asking for a refund on tickets for cancelled events.
"We have set up this crowdfunding page so we can secure the long-term future of the venue whilst also covering all running costs, cancelled event fees and staff wages during this extended closure," said the spokesman.
Leeds Grand Theatre and City Varieties Music Hall have been entertaining the wider region for more than 300 years combined. Now both are closed. It is asking people to donate via a link on their website.
York Theatre Royal has also set up a link for donations on its website.