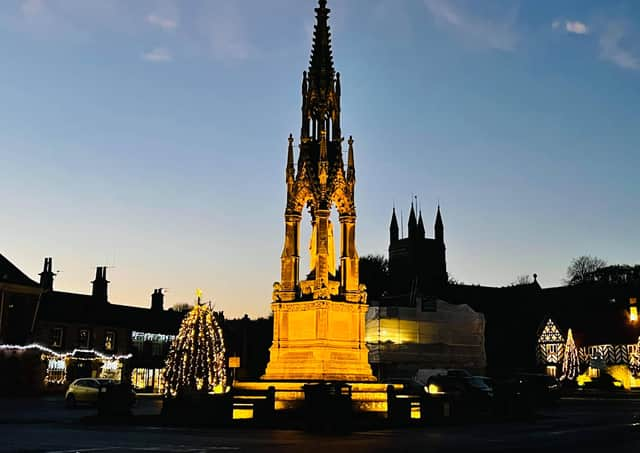 Shops in Helmsley will be running a fun festive window display.
Town businesses have come together to celebrate Christmas this year with a fun festive window trail, full of tips around how the festive season can still be enjoyed despite Covid-19.
Starting next Thursday, December 3 people will be able to enjoy the creative 'Christmas isn't Cancelled' themed window displays in town.
From tips around edible festive treats to old and new Christmas traditions, it's hoped the windows will bring a smile to visitors – who will hopefully be able to return to do their Christmas shopping in person once lockdown ends.
Lynn Hempsall, owner of Helmsley Traditional Sweetshop and member of Helmsley in Business which is behind the trail, said: "Obviously it's been a difficult year for us all and it's not the festive season we're used to. But we wanted to get the message out there that there are still safe ways to celebrate Christmas.
"It's also been a very tough year for all the small independent businesses which make Helmsley the wonderful town it is – so it hopefully encourages people to come into town safely and do their Christmas shopping locally, grab some festive treats and support the business owners who rely on this as their most important time of the year.
"It may not be the large scale events we usually do in Helmsley at Christmas but hopefully we can still bring some smiles to faces and help everyone feel festive."