Hollywood star Sean Bean does it for Yorkshire in epic new promotional film
Grit, sweat, tears. We get things done.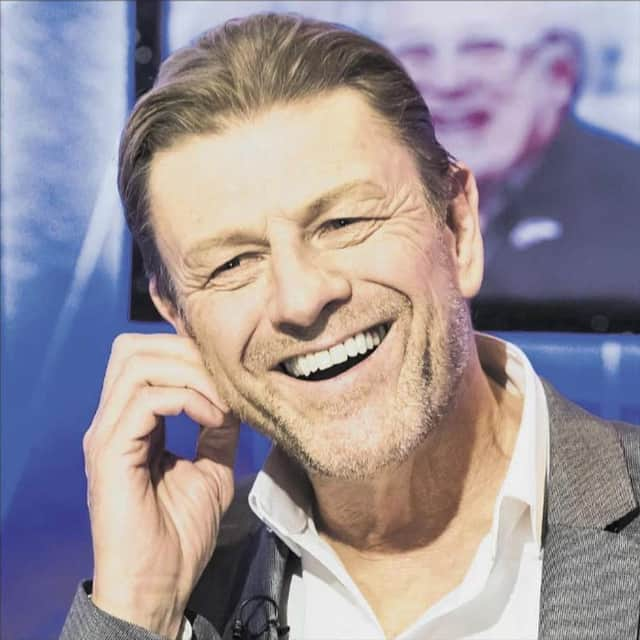 Sean Bean narrates epic new Project Yorkshire film for release on Yorkshire Day. Photo Shutterstock
It's the latest business battle cry of home grown Hollywood actor Sean Bean in a new Yorkshire Day film which aims to sell the county as the greatest place on the planet to live, study, work, invest and do business.
The blade-wielding Sharpe star has added his impassioned voice to the film which is set to go viral on social media with the hashtag #shareitforyorkshire.
And that could result in a vital post-pandemic injection to further boost the county's already whopping £110 billion economy, say award-winning Bradford born filmmakers Scott Elliott and Sid Sadowskyj.
The script spotlights Yorkshire as a global powerhouse for industry; a hyper-connected business hub, with a driven, innovative and forward-thinking community who work hard, honestly and with integrity.
Yorkshire, which gave birth to the Industrial Revolution, is now highlighted as the home of digital technology pioneers, of advanced manufacturing, healthcare innovation and engineering, with the largest banking, legal and professional services hub outside London.
Their film also gives a nod to its world-class food and farming sector.
The 37-year-old film-makers have worked on big name movies like The Hobbit but are best known for their own true life coming-of-age story, called Scott and Sid, which won Best British Film at the 2019 National Film Awards UK.
They have invested their own money in the new short film, with backing from councils, including Bradford, Calderdale, East Riding, Harrogate, Hull, Kirklees, Leeds, Scarborough, plus North Yorkshire Growth Hub and Marketing Humber.
Businesses and universities have also invested in the film including LNER, Betty's, Masons of Yorkshire, Clarion, Hunters, University of Hull, Leeds Trinity University, First Bus, Direct Line Group, Siddall and Hilton and Sands Wealth Management.
Others supporters, include The Yorkshire Post, Shipham Valves, Q5, Grantley Hall, Accu, Exa Networks, Just Teachers, Harringtons, Yorkshire Life Magazine, Kirklees College, The Deep, Nufarm, West and North Yorkshire Chamber of Commerce, Howarth Timber and GFM, Vincent & Brown, Accu, ASE Autogate, Addison and Synergize.
Public sector companies include Visit Leeds, Visit Bradford, Kirklees Council, Visit Harrogate, Scarborough Council, Visit Hull and East Yorkshire, Discover Yorkshire Coast, North Yorkshire Growth Hub, Calderdale Council and Marketing Humber.
Project Yorkshire's next stage will see them launch online marketing assets including stock footage video clips, images and artwork to promote the county.
Sid said: "Project Yorkshire is not just about showcasing the county's incredible scenery and tourism. Now more than ever, we need to collaborate together to take Yorkshire forward as a global powerhouse."
Award winning film-makers Sid Sadowskyj and Scott Elliott
* Read more about Project Yorkshire in The Yorkshire Post Magazine this Saturday, July 30, 2022.
Project Yorkshire film inspires collaboration to make Yorkshire a global industrial powerhouse.
Project Yorkshire film sells the county as the greatest place on the planet to live, study, work, invest and do business