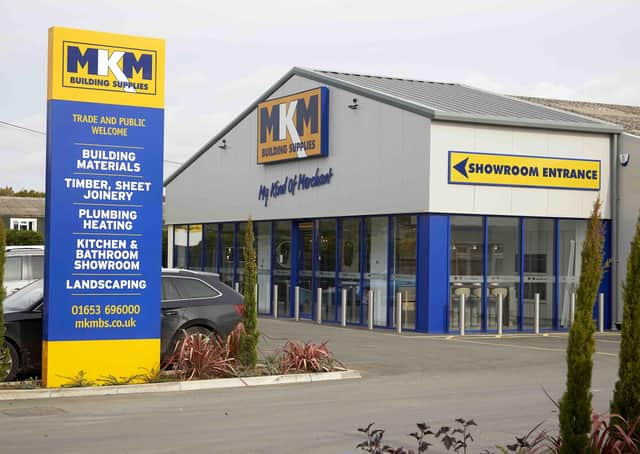 MKM Building Supplies is opening a new branch at Columbus Ravine.
MKM Building Supplies, the UK's largest independent builder's merchant, has opened a new branch in Scarborough.
MKM Scarborough, at Columbus Ravine, will be a one-stop shop for plumbing and heating engineers and will stock a variety of essentials including pipework, radiators and fittings as well as water treatment and chemicals.
In addition, the branch will feature a range of kitchen and bathroom designs in a stunning showroom, and will offer free measuring and 3D design services.
The new site will offer a complimentary range of services and products to MKM's branch which is situated on Seamer Road.
Columbus Ravine branch director Joe Hakings said: "This is a really exciting new venture. I'm delighted to be joining the new team who has worked incredibly hard to create an exceptional customer experience.
"As a team we are committed to growing MKM's presence within the local area and continue to provide great customer service and product expertise to customers in Scarborough."