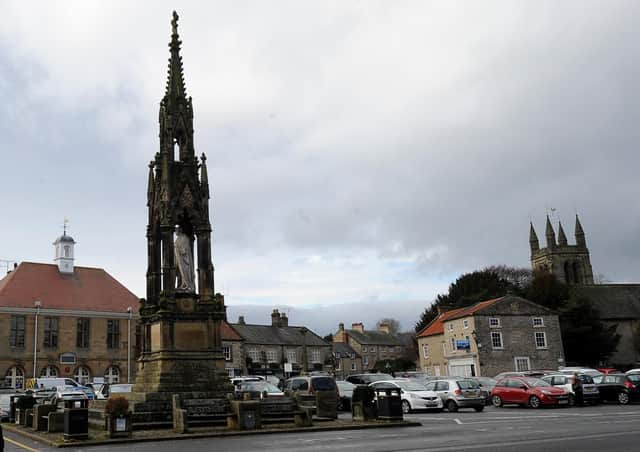 The free parking area in Helmsley 'is being used by people working in town'.
RDC decided to bring in the concession to help boost Helmsley's economy.
However, town councillors said the free parking was being used by local people working in the town and not by visitors.
Instead they want the free parking to be switched to part of the Cleveland Way Car Park on the edge of the town.
Town clerk Victoria Ellis said the decision by RDC had been made 'without warning of consultation'.
She said: "Helmsley has been severely impacted by a the decision, made in god faith to be helpful for businesses but with the unintended and serious consequences of diminishing trade for shops in Helmsley."
She said the RDC move had seen residents, business owners and staff, walkers and other users parking all day.
She added; "Some businesses say that the sight of the full car park is reducing passing trade and disrupting regular trade."
The town council has now asked RDC to change its policy and opt for a time limit of three hours free parking in the Market Place and erection of signage to the long stay park at Cleveland Way.