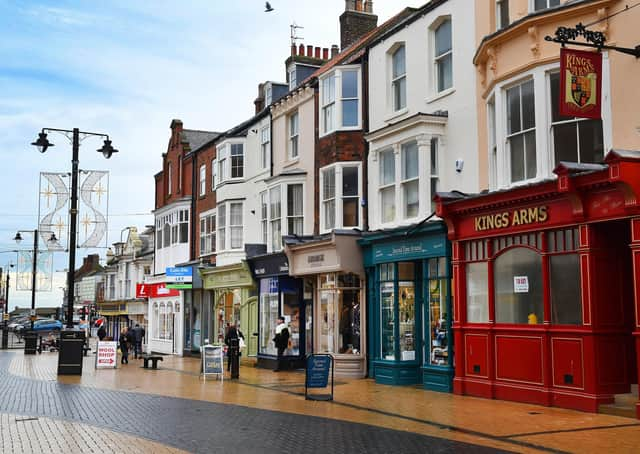 King Street in Bridlington is a pedestrian only area.
The objectives of the Bridlington Town Future Group would be to come up with actionable ideas which will help the town thrive following Covid-19 and the closing of a number of shops in the central area.
The organisation is the brainchild of Philip James, who hopes to make a difference with a radical re-think of how the town operates.
Amongst some the ideas put forward so far is the pedestrianisation of certain streets, better use of the park and ride system, and cheaper parking around the edges of the centre.
Mr James pointed to Beverley as a success story regarding a pedestrian zone and believes this is something the council could look at for Bridlington.
The group will not be able to meet until July due to Covid restrictions, but Mr James is hoping people will get in touch so they can develop the organisation and share ideas.
Mr James said: "We have already seen success of pedestrianisation in Beverley.
"If we could create a pedestrian zone in Bridlington, like Beverley and a lot of other towns across the country, that would be a big help to the shops and businesses.
"We just want to do something to make the town centre better for residents and visitors.
"We have had this town survey by East Riding of Yorkshire Council but there's other things that have to be added onto it as well.
"It seems, over the past few weeks, we have had a survey on the multi-storey car park at Beck Hill, we've had a town centre survey, and another covering Covid. People really haven't got time at the moment to look at these.
"The surveys seem to be rushed at a time when residents, for one reason or another, may not be able to get involved as the council wants them to.
"Apart from the town centres survey and the proposed multi-storey car park, there is a lot for the citizens of Bridlington to think about."