Owners of Scarborough pub launch men's fragrance that smells of a full English breakfast
The company that runs a Scarborough pub has launched a quirky gift for breakfast lovers in time for Father's Day – a fragrance that smells just like a full English breakfast.
Thursday, 17th June 2021, 1:57 pm
Updated
Thursday, 17th June 2021, 1:58 pm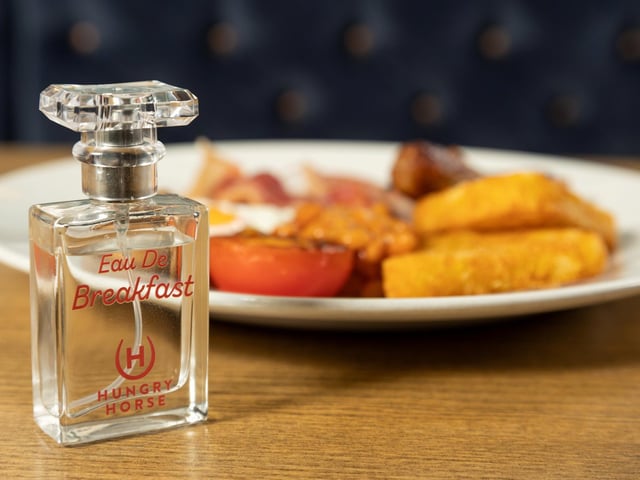 The fragrance has "a tantalising aroma for breakfast fans", says Hungry Horse.
The new Eau De Breakfast scent has been unveiled by Hungry Horse, which runs The Byways at Crossgates, to launch its new breakfast menu.
The company says it "combines subtle hints of smoky bacon and sizzling sausages, with undertones of fresh toast to create a tantalising aroma for breakfast fans".
It adds: "The perfect gift for Father's Day, the fragrance has been designed to evoke the feelings of contentment and pleasure experienced when tucking into a hearty English breakfast, and is set to turn a few heads this summer for anyone in Crossgates lucky enough to wear it."
It comes in a 50ml bottle, and the limited-edition fragrance is available on the Hungry Horse website HERE.
The company's new breakfast menu includes something called a Sausageness Monster – a one-metre-long curled sausage sarnie loaf smothered in red or brown sauce.
Rob Calderbank, business unit director at Hungry Horse, said: "Everyone loves the smell of sizzling bacon in the morning, so what better way to celebrate your favourite meal than with a new fragrance that lets you smell like breakfast all day long?"
Hungry Horse is part of the Greene King brewery and retail company that was founded in 1799 and operates around 2,700 pubs, restaurants and hotels across England, Wales and Scotland.