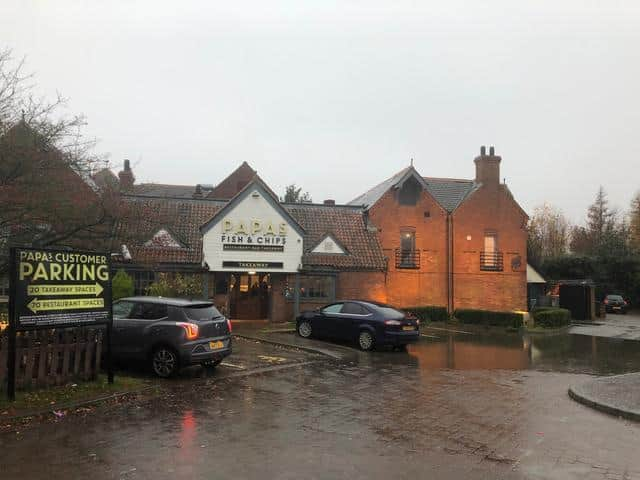 The proposed site
The American chain wants to build its drive-thru on the site of the former Papa's Fish and Chips building near Morrisons in Market Lane. The plans also include a separate unit for coffee shop Costa.
Scarborough Council planning officers have now recommended that the scheme should be given the green light when the authority's planning committee meets online on Friday next week.
The KFC and Costa plan includes demolishing the Papa's building, formerly The Scarborough public house.
In the company's submission to Scarborough Council, it lays out some more details of the proposal.
It states: "The proposed new units as currently agreed will be operated by KFC and Costa Coffee. The proposal will create approximately 24 full-time equivalent jobs in total.
"It is proposed that the hours of opening are increased from the existing hours of 11.30am to 10pm daily for Papa's Fish and Chip restaurant to 5am to 11pm daily for the entire site."
North Yorkshire Police and Highways England have been consulted, with neither objecting to the scheme.
Seamer Parish Council has objected, however, saying its "overriding concern" is safety from the number of extra cars that would be present if the fast-food chain got the go-ahead for its restaurant off the A64 in Eastfield.
In a letter to Scarborough Borough Council, the parish council adds: "The council's further concern is for a likely increase in littering from motor vehicles, not necessarily near to the drive-thru units but one or two miles away when vehicles drive into and through the parish council's and neighbouring areas, as occupants finish their food and drink and discard the packaging."
Borough councillors will be asked to approve the plans when they meet next week.