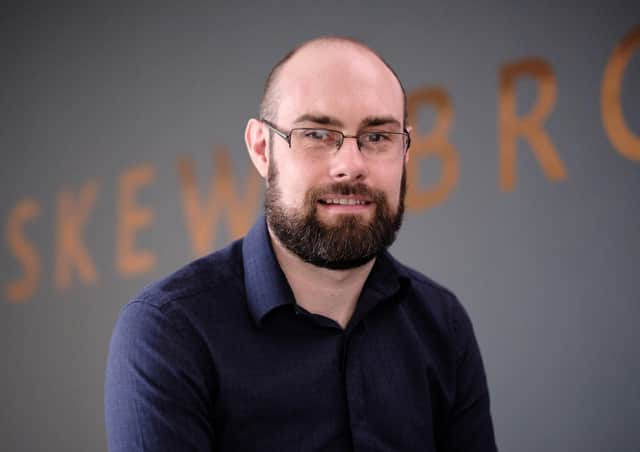 Richard Askew, managing director at Askew Brook. Photo by Tony Bartholomew
The latest member of the Government's Northern Powerhouse Partnership Programme, Askew Brook is a software development, web, data and systems integration company with clients including Anglo American plc, engineering company Unison the Stephen Joseph Theatre, the National Theatre and City Varieties in Leeds.
The Northern Powerhouse is designed to drive economic growth in the north via investments in skills, innovation, transport and culture.
Askew Brook has already been given Cornerstone Employer status by the Careers and Enterprise Company for its work in schools, while managing director Richard Askew is policy representative for the FSB in Yorkshire, the North East and Humber, in which role he has consulted with senior government business advisors, consulted on transport for the north consultations.
Mr Askew said: "The importance of the North is now in sharp focus across the nation, not only for its burgeoning service, new media and digital sectors but for traditional industry such as mining and engineering. I firmly believe that working together, companies like ours can add great value to these new Northern Powerhouses."