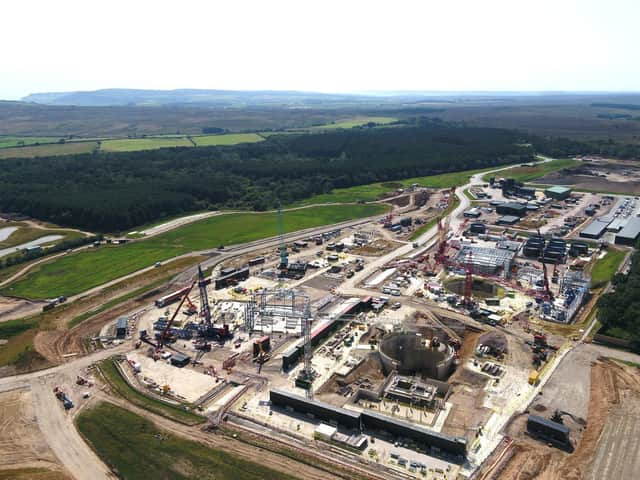 MP Robert Goodwill will be asking Anglo American to transfer Sirius' shares during a meeting with Chief Executive Mark Cutifani tomorrow.
The MP for Scarborough and Whitby said he will meet with the CEO of the global mining firm set to take over Sirius Minerals tomorrow (January 23).
During the meeting, Mr Goodwill will enquire about the possibility of shareholders being offered a chance to have their shares transferred to Anglo American as opposed to receive a pay-out.
You can read about the outcome of the meeting HERE.
Shares peaked at 45p in August 2016.
"I'm going to ask if people can take shares in Anglo American rather than cash. That way they can maintain their shares, see the project delivered and reap some of the benefits in the future," he said.
Despite arguing that doing so would not be unusual, Mr Goodwill admitted he has "no idea what [Anglo American's] reaction would be" to his request.
As it stands, shareholders have been urged to back Anglo American's offer at 5.5p per share despite the fact thousands of them could be left financially worse off.
Sirius' chairman Russell Scrimshaw said the offer was "the only feasible option" on the table and warned that if shareholders vote against the deal the company could be placed into administration or liquidation "within weeks".
MP Robert Goodwill said he'd been contacted by many investors who he says feel "let down".
"Some people have recognised that mining can be a very risky industry and have invested money that they could afford to lose."
However, he said he's aware of people who invested their pension pots as a "mark of confidence" in the project, people who "bought shares at 20p thinking they'd be worth a pound".
During his meeting with Anglo American's CEO, Mark Cutifani, Mr Goodwill said he'll also seek reassurances over the future of Sirius' headquarters in Eastfield.