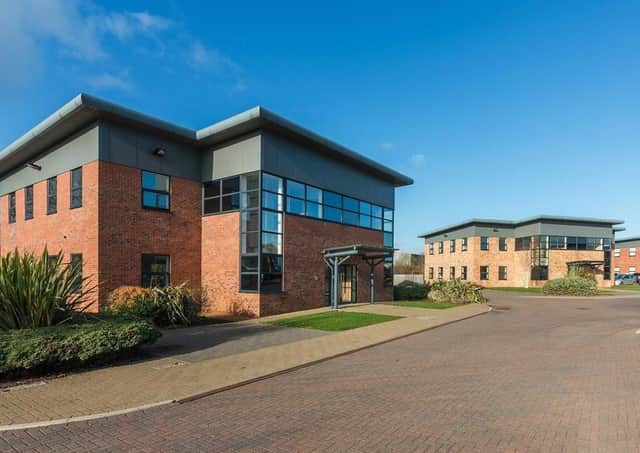 The Manor Court site 'continues to be a premier location for firms'. Photo by PPH Commercial
The buyer, who cannot yet be identified because of contractual reasons, has acquired the freehold of Unit 11 at Manor Court to form a key part of their strategic expansion plans.
They initially intend to use it as a base for a team of specialist developers, but it could eventually help to create new long-term jobs in the town.
PPH Commercial acted jointly on the sale with Iain Simpson and Co, having marketed the premise for £250,000 on behalf of owners Gladman Developments Ltd.
Romy Silvers, commercial property director at owners Gladman, said: "It's always extremely pleasing to bring new employers to the region, especially one which is involved with developing software and modern technology. Potentially, this move could lead to some exciting future employment opportunities.
"Pleasingly, Manor Court continues to be a premier location. It provides a range of high-class office, warehouse and retail space, and is very close to some exceptional leisure facilities.
Ben Cooper, divisional director at joint agent PPH Commercial, added: "Whilst the office and commercial property market has slowed because of the Covid-19 crisis, this acquisition proves that deals are still being done, especially for stand-out units."