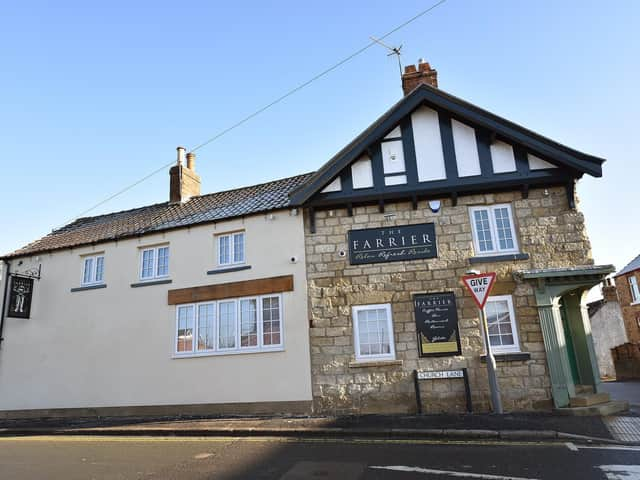 The Farrier, in Cayton.
The Farrier at Cayton which recently won an episode of Channel 4's Four in a Bed show, said the reverend had expressed consternation that the descriptions of some of its seasonal hamper contents could cause offence.
The Easter-themed collection - which has proved hugely popular and almost sold out - included a "twice resurrected souffle tart" and a "Passion of the Christ cheesecake".
When approached by The Scarborough News for a comment, Dani Bushby, who opened The Farrier two years ago with her mum Suzie, said they had chosen the descriptions to reflect the true meaning of Easter.
"We never intended to upset or offend anyone," she added.
The Farrier posted on its Facebook page: "We would like to apologise unreservedly if we have inadvertently offended anyone.
"We would like to state that any reference to Easter, in religious terms, was intended in an honourable sense and not to disrespect any event, belief or faith.
"We are saddened that despite our best efforts to be an asset to our village in a respectful and meaningful way, that our attempts have been misconstrued.
"We are now working with The Reverend to're-word' our offering.
"Please be assured that the 'food element' of the hamper will remain unchanged.
"We would like to thank all our customers for their support during this very challenging time for us all."
Hundreds of people have taken to social media to voice their support for The Farrier.