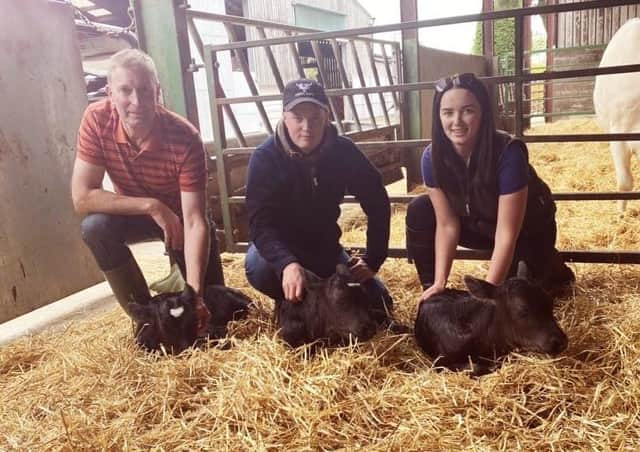 Chris Stockdale, Tom Stockdale and Chloe Stockdale with the triplets at Carr House Farm in Allerston.
The odds of this feat happening is 105,000 to 1.
The Stockdale family at Carr House Farm could not believe their eyes when they woke on Saturday, July 18 to find one of their cows had given birth to three healthy Wagyu calves (two male, one female) completely unassisted during the night.
Chloe Stockdale said she doubted it that much she sat and played the calving cameras back just to double check.
All three new arrivals and mum are healthy and doing well
All three calves and their mum are all healthy and doing brilliantly.
It is the first time the third generation 200-cow farm has welcomed triplets and it is usually a once in a lifetime experience said owner Chris Stockdale.
A spokesman said: "We also run the Vale of Pickering Caravan Park and Chris added that they immediately shared the news with their online following, with hundreds of people sharing their excitement it brought some joyful and upbeat news in a time which has been full of uncertainty."