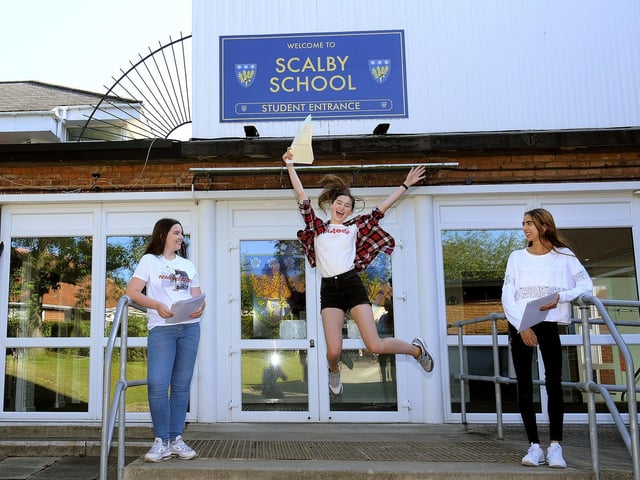 Ellie Palmer, Lily Roper and Sylvia Roca celebrate at Scalby School.
22 photos of students at Scarborough and Filey schools celebrating their GCSE successes
It's results day for GCSEs, and our photo gallery features students at schools in Scarborough and Filey.
Thursday, 20th August 2020, 4:06 pm
Updated
Thursday, 20th August 2020, 4:10 pm
Hundreds of students in the county today learnt their final GCSE results, based on the results their teachers felt students would have achieved if this summer's exams had taken place. Those that received higher calculated grades from the exam boards have retained those as their final results. See HERE for our A-Levels photo gallery.