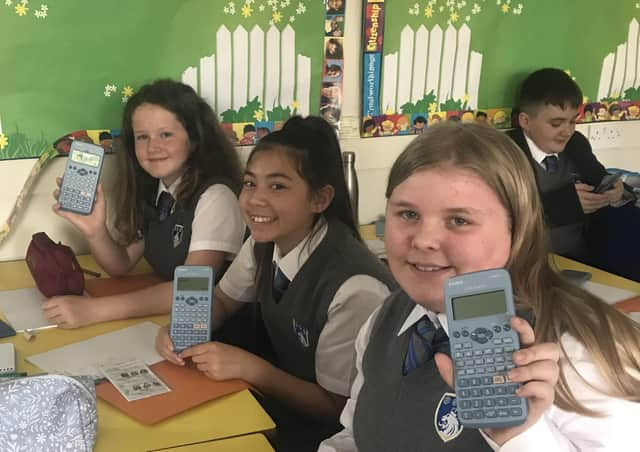 George Pindar School students with the new calculators after the donation from Anglo American.
George Pindar School was presented with £4,500 which enabled it to provide every student with a high quality scientific calculator.
A spokesman said: "At the start of this academic year, the school faced lots of new challenges to keep our pupils safe.
"Year group bubbles were formed, breaks and lunchtimes were staggered, classrooms were rearranged, and the sharing and lending of equipment was no longer permitted.
"This last adaptation proved to be a particular problem for our maths department which regularly lends out scientific calculators during lessons.
"As part of its Community Response Plan to provide relief during the Covid-19 pandemic, Anglo American donated a staggering £4,500 which enabled us to provide every single student with a high quality scientific calculator.
"This means that every single student now has the equipment to access the maths curriculum and no one gets left behind.
"The students were delighted with the calculators.
"Enormous thanks go to Anglo American – we are in awe of your generosity."