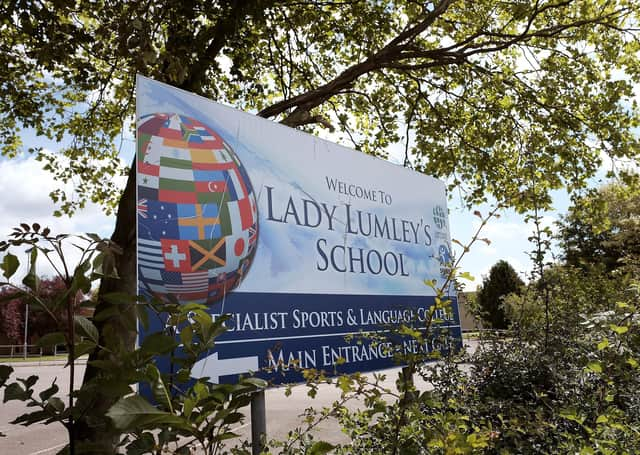 Lady Lumley's School in Pickering. Photo by Richard Ponter
The Pickering school congratulated the students on their 'wonderful achievements' and also praised their hard work and commitment despite not sitting the examinations.
A Lady Lumley's spokesman said: "We are delighted that once again our pass rate at A level is 100% and with 60% of all our entries graded A*-B this year's results are some of the schools best ever.
"Particularly pleasing departmental performances include 100% A*-B grades in RE, Music, Further Maths, Computer Science, French and English Literature.
"Our vocational subjects continue to go from strength to strength with Health and Social Care students achieving 100% distinction grades and our Travel and Tourism students achieving even better with all their grades at distinction star.
"Our school community is proud of all our students. Each of them has had their own personal and academic journey.
"Some of our students may not have been awarded the very highest grades, but they have gained extremely creditable academic performances in their own right, testament to their hard work during their sixth form experience.
"Particular individual successes included: with tremendous results of A*A*A, Matthew Abbott will study physics at Durham University. Also gaining A*A*A, Luke Armstrong will read medicine and surgery at Newcastle University. Jacob Barbour and Jonah Pollard each secured A*AA and will enrol at Loughborough University, both studying industrial design and technology.
"It is never easy saying farewell to our Year 13 students and this group of students have been a wonderful group to work with and support. They have demonstrated the highest levels of effort and commitment during their studies and these qualities have been paramount in their success.
"They have been terrific role models for the school community."