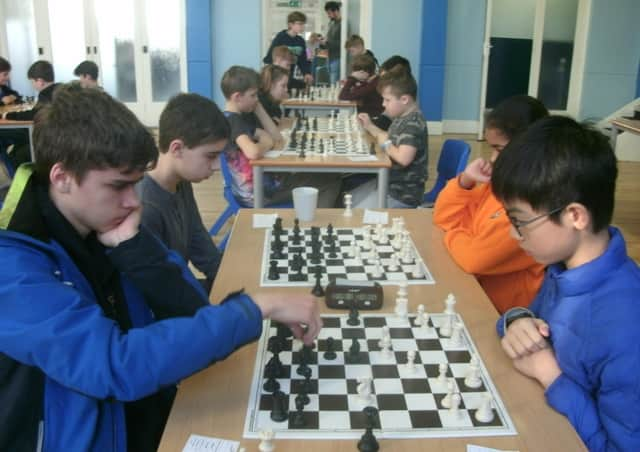 More than 40 students took part in the chess tournament.
More than 40 youngsters from the Scarborough and York area joined for a day of learning, fun and competition.
Neven Buric, a maths and graphics teacher at Scalby, has been running the schools chess club for a year and wanted to offer an opportunity for junior players to compete.
He said: "Unfortunately, junior chess does not exist in Scarborough currently and I wanted to launch an annual event so students would have a chance to compete. I was delighted with the number of students taking part and enjoying the experience."
Three members of Scarborough Chess Club, John Jarmany, Neil Pennock and Simon Dixon visited the tournament and donated some books and magazines to the chess club.
The event was supported by Peter Clousdale, coach and a member of English Chess Federation, who helped youngster's between rounds.