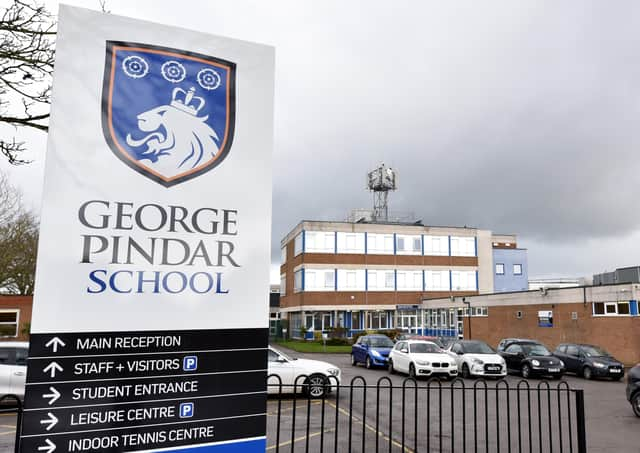 George Pindar School has joined forces with the neighbourhood police team. Photo by Richard Ponter
Officers and police volunteers from Filey and Eastfield Neighbourhood Policing Team have joined forces with George Pindar School to provide a springboard for young people to be themselves and learn new skills.
The initiative will see teams from North Yorkshire Police's Operation Cracker and the school's EDGE project (Enriching Developing and Generating Eastfield Scheme) working alongside each other.
During lockdown, the initiative will start with a programme of virtual activities.
The first will ask for volunteers to support those in the community who have dementia. Students will receive training by the Alzheimer's Society to become qualified Dementia Friends.
As soon as possible, the Alzheimer's Society will supplement the course with group sessions at the school.
North Yorkshire Fire and Rescue is offering a short course on fire safety and the operation of the fire service using their virtual conference room in each station.
A course is also planned for Police Cyber Ambassadors to provide students with virtual lessons on cyber security.
These will offer educational games and activities which build cyber security skills.
Tracy Hall, associate assistant vice principal of George Pindar School, said: "We are delighted to get this initiative off the ground which will greatly help our ongoing joint work with the Filey and Eastfield Police.
"It will improve the life chances of all our young people. By engaging young people in Eastfield we can divert them away from anti-social behaviour and violence, support them to fulfil their potential and help our residents feel safer."
Sergeant Dan Thompson, of Filey and Eastfield Neighbourhood Police Team, said: "I want to thank all those involved, as this type of work is vital and can only be done by working with partner organisations.
"Together, we can make a difference to the community and those most in need of support."