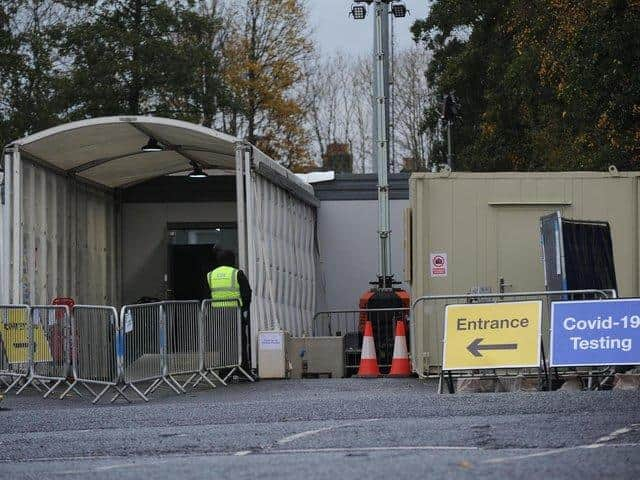 Covid infection levels in North Yorkshire remain low but are 'creeping up,' health officials have warned.
Richard Webb director of health and adult services at North Yorkshire County Council, told a briefing today that the county was "giving every inch of its fibre" to fully unlock on that date but a small rise in cases needed to be brought "under control".
Harrogate, Scarborough, Hambleton and Craven all saw a slight increase in weekly infection rates at the end of May, while Richmondshire and Selby recorded a decline and Ryedale remained without a single case.
Meanwhile, the number of people hospitalised with Covid across the county remains low at 10, while more than 494,000 people have now received their first vaccine and 339,000 their second.
Covid infection levels in North Yorkshire remain low but are 'creeping up,' health officials have warned.
Speaking at today's North Yorkshire Local Resilience Forum briefing, Mr Webb said: "We are unfortunately seeing some creeping up of the figures nationally and locally. The overall average position across North Yorkshire is 14 cases per 100,000 - that has crept up slightly as has the England average of 32.
"We need to get this under control and manageable going forward so that we can unlock further on 21 June.
"The decision is in the hands of the national politicians and they have very clearly said they are going to look at data which comes through in the next fortnight.
"But we can have real confidence in vaccinations - there are very high levels of take up in North Yorkshire and we want everyone possible to have those two doses as that is our best defence against current and previous variants of this virus."
Today's briefing also heard how the so-called Indian variant of Covid, now known as Delta, was still in "small numbers" in North Yorkshire and had not become the dominant strain unlike some areas of the country.
Areas including Bolton, Blackburn and Bedford have seen a large spike in cases of the more transmissible variant which has led to some concerns that there could be a delay to the end of all lockdown restrictions set to be decided by ministers on 14 June.
With this recent rise in cases, the next week or two will be crucial in seeing whether and by how much it pushes up the numbers of hospital admissions and deaths.
The difference this time - compared with previous waves - is the vaccine, which should be breaking the link between infection and illness.
Mr Webb added: "The big game changer here is the vaccination rollout which has been so successful, but we have seen flare-ups in other parts of the country and we still need to be a bit cautious.
"I have talked before about living with Covid - we are going to have to adjust as a society to having these flare-ups.
"Hands, face, space and fresh air - they are all really important. If we continue to do that and get our vaccines then these are the best things we can do to stop the spread of this virus."
The latest Public Health England data shows Scarborough had an infection rate of 23.9 cases per 100,000 people on 29 May, while the figure for Harrogate stood at 16.8, Craven 15.8, Selby 13.2, Hambleton 13.1, Richmondshire 3.7 and Ryedale 0.
By Jacob Webster, Local Democracy Reporter