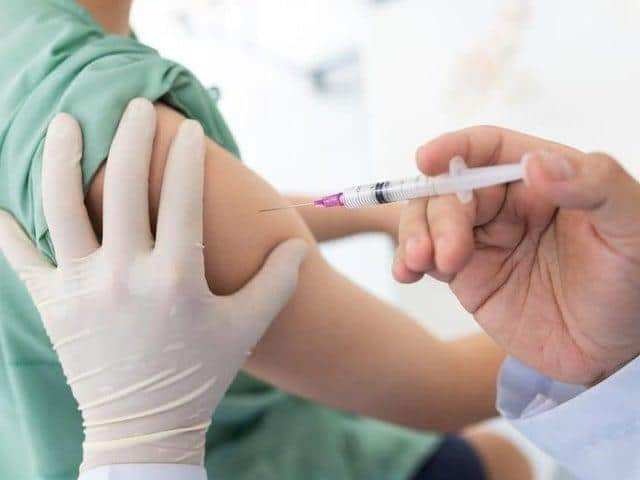 NHS officials have said they hope to vaccinate all North Yorkshire care home residents and staff by end of this week.
Amanda Bloor, accountable officer at NHS North Yorkshire CCG, said the county was on course to reach all care homes with their first round of jabs by 24 January and that over 70s and those listed as clinically extremely vulnerable would be next in line.
Mrs Bloor said the progress on vaccines was "such positive news" but warned hospitals were still under intense pressure and that the situation for staff was only likely to worsen as virus admissions continue to rise.
"The situation in our hospitals is extremely challenging at the moment," she told a North Yorkshire Local Resilience Forum briefing today.
"The demand from the increasing number of Covid positive patients has a direct impact on the availability of services for other people and it is imperative that we protect NHS services for everyone who may need them.
"We potentially do have a number of days or possibly a week or so where we may see numbers needing admission to hospitals continuing to rise.
"Although the peak may be approaching, we don't think it's here yet."
The number of virus patients in North Yorkshire's hospitals remains higher than the first peak in March 2020, with 471 currently receiving emergency treatment - an increase of 84 from last week.
A breakdown of the numbers show there are 44 hospital patients in Harrogate, 46 in Scarborough and 162 in York.
Mrs Bloor said whilst it was encouraging that infection rates were beginning to slow, everyone still had a part to play in keeping the pressure off hospitals and urged residents to persevere with the lockdown.
"The general public can help protect NHS capacity by staying at home," she said, "so please make sensible choices for your local NHS and follow the government guidance."
Mrs Bloor added: "We are making really good progress thanks to the significant effort made by everyone across the county who is delivering the vaccination programme. They are working incredibly hard to get this vaccine out as quickly and safely as possible to people."
Sue Cawthray, chief executive of care charity Harrogate Neighbours, had previously raised questions about the pace of the vaccine roll-out but has now shared her "delight" at confirmation of the jab being brought in the district's care homes.
She told the Local Democracy Reporting Service: "We have been contacted by our GP surgery to say that we will receive the vaccine this month at Heath Lodge, and a date has been confirmed, which we are of course delighted about.
"We appreciate and understand the pressures put on GP's and the NHS, and it has been a challenge having to manage expectations when asked regularly by residents, family and staff when the vaccine will be available.
"The roll-out programme is a huge undertaking, but we are now incredibly excited to be one step closer to protecting those most vulnerable in North Yorkshire and the staff that care for them."
Nationally, more than 4 million people in the UK have received their first vaccine dose - 705,000 of which are in the North East and Yorkshire.
However, despite the drive to protect the most vulnerable progressing at record pace, there are still concerns over high infection numbers in North Yorkshire's care homes.
Richard Webb, the county's director of health and adult services, told today's briefing there are currently 258 positive cases in care homes, a figure which he said had remained "static" over the last few weeks.
"That's a real cause for concern," he said, "these figures are quite static, they are plateauing and we need to shift them."
By Jacob Webster, Local Democracy Reporter