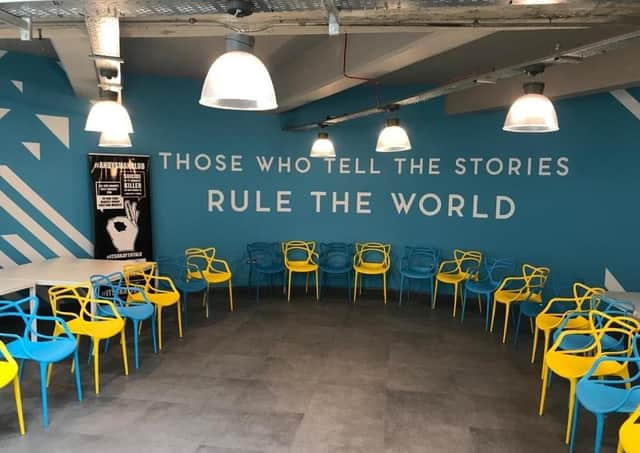 Andy's Man Club will holds its first session in Bridlington on Monday, May 10.
Andy's Man Club has announced the opening of its latest club – Andy's Man Club, Bridlington.
The new group will open its doors for the first time at 7pm on Monday, May 10.
It will operate from a spacious, central location, fully equipped to comply with the existing Covid-19 regulations.
The new club operates 18+ male-only, peer-to-peer, talking sessions geared at encouraging conversation on men's mental health, aiming to save lives and reduce male suicide.
The first Andy's Man Club started in Halifax more than four years ago with some members having attended consistently for this entire period of time.
Andy's Man Club takes its name from Andrew Roberts, a man who sadly took his own life aged 23 in2016.
Andy's family had no inkling that he was suffering or struggling to the extent that he would do this, and as a result looked deeper into male suicide and men's mental health.
They soon discovered that male suicide is the biggest killer of men under 50, with male mental health surrounded by well-ingrained cultural stigma in the UK.
Elaine Roberts and Luke Ambler, Andy's mum and brother-in-law, then came up with the idea of the clubs to help combat these issues.
Lucas Whitehead, marketing and comms champion at Andy's Man Club, said: "We are opening the new club on Monday, May 10 alongside two other new ones across the UK.
"There has been a need for a club in Bridlington for quite a while now and we have now got to a stage where we have enough volunteers who have received training and have attended enough sessions to open up a venue in the town.
"The session will run every Monday from 7pm to 9pm and they can be attended by any men over the age of 18.
"Andy's Man Club is a talking group following the model of the other clubs elsewhere.
"At the meetings there is a series of five questions to help people.
"The first is asking your name and a positive reason for attending; the second is about a positive from the week; the third is getting something off your chest.
"The last two questions vary each week and aim to create a positive atmosphere."
Please email [email protected] if you would like to attend or receive more information.