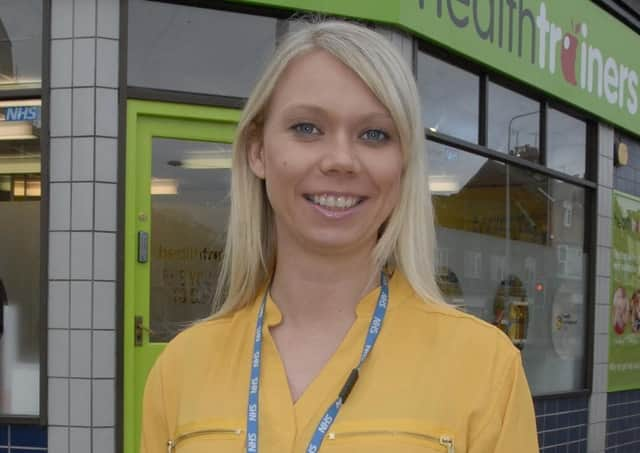 Natalie Belt, service manager at Your Health.
As part of this, a dedicated team of highly skilled and experienced advisors are available to provide specialist advice to those who need it.
The virtual service allows Humber Teaching NHS Foundation Trust's Your Health service to reach more people across Scarborough, Ryedale and Whitby.
It also allows them to include those who are shielding and limiting contact with others, with support being available virtually from the comfort of your own home.
The team said it knows that 2020 was an extremely challenging year for everyone, and that routines, motivation, emotional health and people's abilities to continue their usual activities were all impacted in some way.
As a result, the experts want to remind residents that it's not unusual to notice differences in weight and wellbeing.
Natalie Belt, service manager at Your Health, said: "Losing weight helps people feel better, inside and out and ensures people are healthier and more able to fight diseases.
"The virtual service offers the opportunity to connect with local communities and provides that mutual peer support that is sometimes needed.
As a team, we want to put 2020 and its challenges behind us, and really take a positive stride with our community in 2021.
"It's more important than ever that we all put our health and wellbeing first.
"If you need extra support to achieve your goals, our team would be pleased to help you."
The YOURhealth service is free and open to Scarborough and Ryedale residents.
To get in touch contact the team via telephone 0800 9177752 or email [email protected] or text Healthy to 60163.