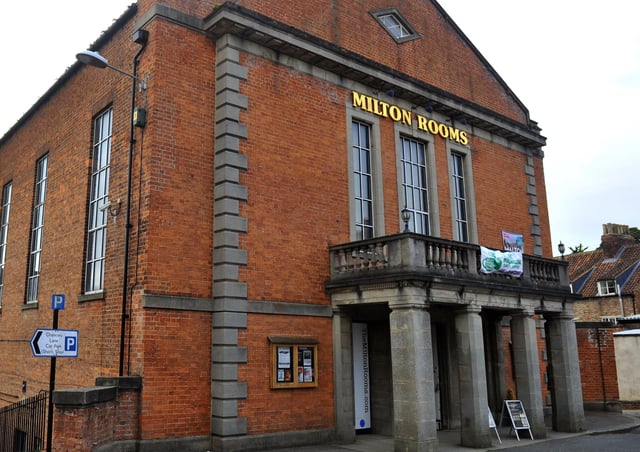 Malton and Norton Town Councils have each agreed to give £1,250 to the Milton Rooms.
Malton and Norton town authorities have each agreed to give £1,250 and Malton's is now also offering to explore ways of helping further in the future.
Paul Andrews, chairman of the trustees who run the imposing historical building, said that like theatres nationwide it was not known when the complex would reopen.
Mr Andrews said the trustees were desperately trying to seek finance through grants and crowdfunding from many sources.
The trustees have been hit by another bill for £1,080 for essential repairs to the stage and they need to buy a warming cabinet and fridge-freezer for caterers using the adjoining Assembly Rooms.
Mr Andrews said: "We have to pay our bills including those for outstanding repairs.
"As we have no revenue we have no alternative but to rely on grants to keep the Milton Rooms from closing for good.
"We want to be financially viable when the building is at last able to re-open."
Cllr Chris Delaney told Malton Council: "Malton is a growing and if the Milton Rooms became derelict it would be a blight on the town."
Cllr Delaney said the public would view it as 'strange' if having allocated £9,000 to buy a utility vehicle for use by council staff, and did not support the facility.
Coun Lindsey Burr added: "We can't allow the Milton Rooms to go under."
Last September, Ryedale District Council, which has a 999-year lease on the historic building, agreed that a "sustainable, long term business model" should be developed for the rooms.