Famous people who were born or lived in Bridlington and along the coast
From the very well know to the unsung heroes, Bridlington has a lot to be proud of.
Tuesday, 7th April 2020, 1:38 pm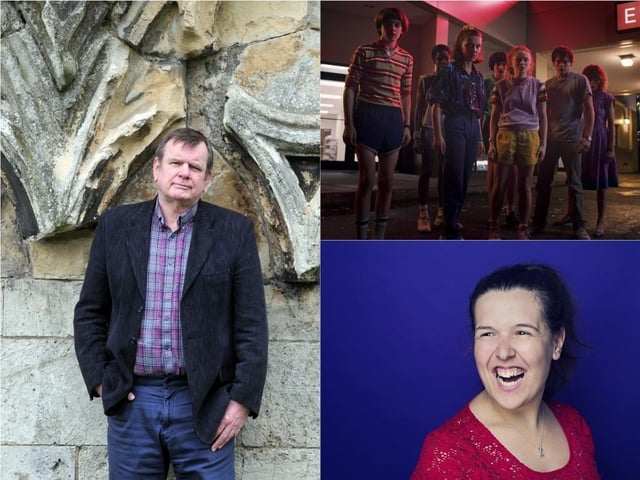 Famous people who were born or lived in Bridlington and along the coast
Of course we couldn't do a list with everyone who is famous who has lived in the borough, but here are some people you know – and some you may be surprised to know - lived, worked or was born in Bridlington and other towns along the coast.
Film director and screenwriter Mark Herman, who is known for popular films The Boy in the Striped Pyjamas, Brassed Off and Little Voice, was born in Bridlington.
The 26-year-old actor, known for his role as Jonathan Byers in the popular Netflix supernatural drama series Stranger Things, grew up in Bridlington.
He may have been born in West Yorkshire back in 1937, but artist David Hockney had a home and studio in Bridlington, alongside London and two in California. Pic: Photo by Emma McIntyre/Getty Images
Born in Bridlington in 1869, Alfred Edward Matthews is a stage and film actor featured in the 1956 version of Around the World in 80 days, Doctor at Large and Carry On Admiral.
Rosie Jones is a British comedian from Bridlington. She has written for panel shows Would I Lie to You?, The Last Leg and 8 Out of 10 Cats Does Countdown.
Up the coast in Scarborough is where author Susan Hill was born. She is known for her novels The Woman in Black, The Mist in the Mirror and Im the King of the Castle.
Craig Short, professional footballer and manager, was born in Bridlington in 1968. He has played at the highest levels of both the English and Turkish League Systems, including Everton.
Further up the coast in Snainton near Scarborough is the birthplace of Oscar-winning actor Ben Kingsley, known for many roles including as Mohandas Gandhi in Gandhi. Photo by Tim Whitby/Getty Images
Richard Cresswell is another professional football player that was born in Bridlington. He played in higher divisions of the English League System.
Actress Penelope Wilton is known for her roles in Downton Abbey, Doctor Who and BBC sitcom Ever Decreasing Circles, She was born in Scarborough.