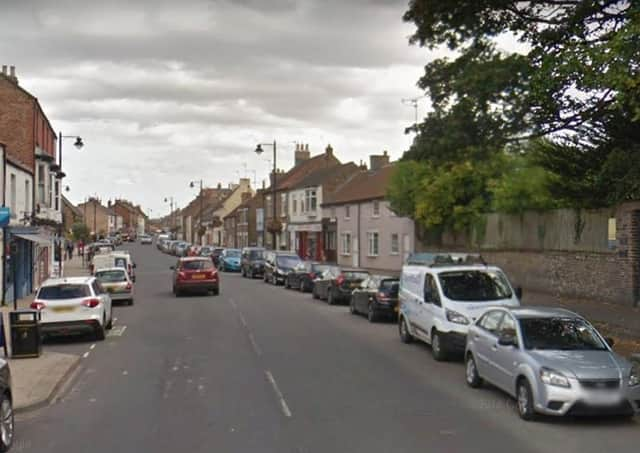 The centre is based on Commercial Street. Photo courtesy of Google Maps.
Sid Woodall, former curator at the legendry Beck Isle Museum at Pickering, and John Stone, twice Mayor of Norton and a lifelong historian, have amassed thousands of memorabilia over some 50 years and, with the help of friends, opened the Malton and Norton Heritage Centre in a former book-keepers shops on Commercial Street, Norton.
And while the centre is an Aladdin's Cave of artefacts from the towns, much more is in store, John said: "It's been a real about of love. The more we got involved and the word spread of our interest in anything historical relating to the towns, the more items came our way."
The towns' wealth of industries especially its brewing, racing and numerous rural enterprises, generated a mass of support and interest.
"Many of the families in the towns have been here for generations", said Syd who for many years worked at the Boulton and Cooper auction house where his interest in collecting began.
John said: "It will be a great educational asset and resource centre for people wanting to research our local history and families." The centre will be open one day a week.