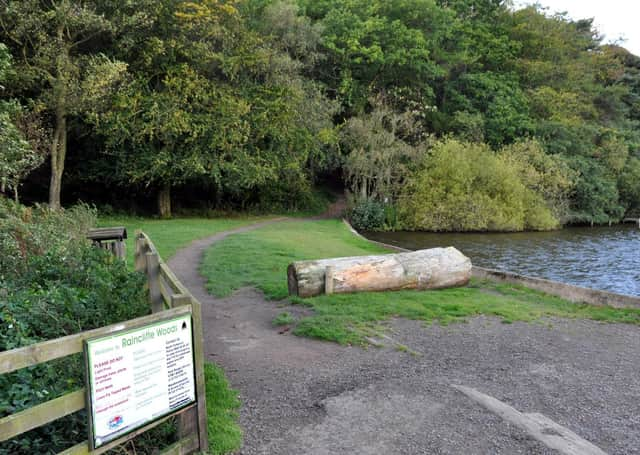 Raincliffe Wood is one of 16 venues featured in a new woodland walks book by Dr Margaret Atherden.
Dr Margaret Atherden, former academic at York St John University, has spent the last three years strolling through the region's top beauty spots accompanied by her six year old border terrier, Bertie.
Among the areas featured is Raincliffe Wood, which rates highly for its archaeology, geology and fungi, and Forge Valley, which gets top marks for its plants, history, along with abundant mushrooms and toadstools.
The end product is a colourful new book published by conservation charity PLACE.
Margaret said: "Trees often conceal treasures like signs of industries which have long since vanished, but which still offer a fascinating glimpse into the past.
"Often rich in wildlife, woods are the perfect place to de-stress in these troubled times.
"These are some of my favourite walks, where you can get away from the bustle, discover archaeological sites, wildlife and rustic tranquillity."
Margaret has previously written or co-authored other successful books, including one on winter walks and another dedicated to North Yorkshire's wildflowers.