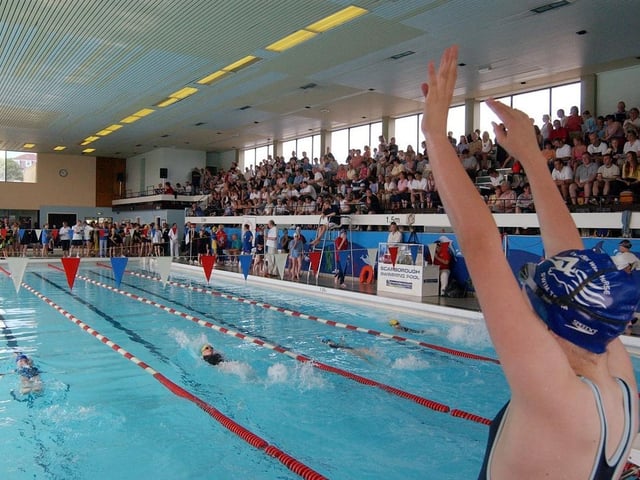 Scarborough Swimming Club competitors at the national Scarborough Seaside Meeting swim event at the Indoor Pool in summer 2003.
39 photos of an old Scarborough favourite - the Indoor Pool - and the people who loved it
Closed and boarded up since June 2017, the old indoor pool holds a special place in the hearts of so many Scarborough people.
Thursday, 4th June 2020, 4:40 pm
Thousands learned to swim there, it hosted scores of galas by the town's two swimming clubs, plus schools and youth groups, and there were sessions for expectant mums, sub-aqua club events, fun sessions, disabled swimming club meetings ... and much more. The Ryndle Crescent pool opened on 8 January 1973; its facilities replaced now by the sports village. Scarborough Council has the building earmarked for demolition. Enjoy these photos of the good times there ...