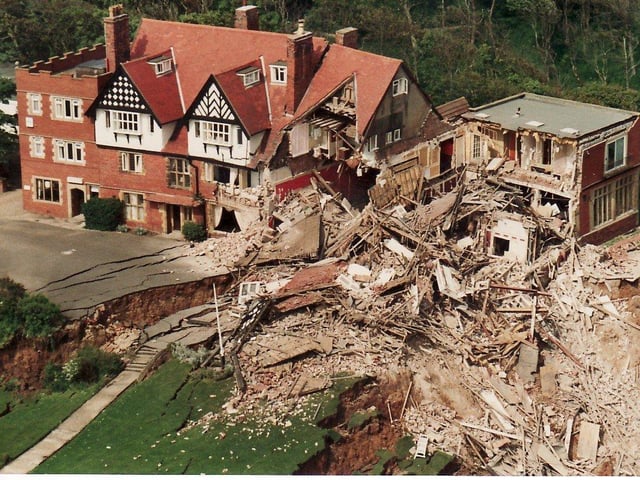 l
IN PICTURES: The day the earth moved, and the Holbeck Hall Hotel in Scarborough collapsed into the sea
If any single event has propelled Scarborough into worldwide attention over the past few decades, it was the collapse of the Holbeck Hall Hotel.
Friday, 5th June 2020, 2:40 pm
On the first weekend of June 1993 the world's media, and crowds of onlookers, watched in horror and awe as part of the seaward side of the historic hotel fell down the cliffside. Cracks in the gardens a couple of days earlier were the first sign of the devastating landslip. Hotel guests were moved out and staff quickly took away valuable antiques and paintings. As the world watched, the collapse unfolded. Afterwards, contractors were called in to demolish what was left of one of Scarborough's top hotels.