Whitby Distillery set for debut at Country Living Christmas Fair
Whitby Distillery will be showcasing its products for the first time at Country Living Christmas Fair, which gets under way tomorrow (Thurs).
Wednesday, 4th December 2019, 4:40 pm
Updated
Wednesday, 4th December 2019, 4:46 pm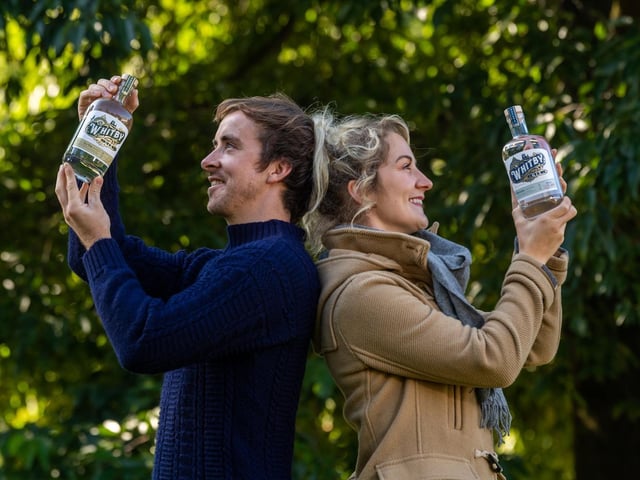 Exhibitors Jessica Slater and Luke Pentith from Whitby Distillery.
The firm, run by couple Jess Slater and Luke Pentith, will be exhibiting gin at the show in Harrogate - with two-thirds of the 350 exhibitors being Yorkshire-based businesses.
Jess said: "We're passionate about local produce, quality and customers, which is why the Country Living Christmas Fair was a perfect fit for us.
"After visiting the fair for many years, we admired the supportiveness and enthusiasm of the exhibitors and the visitors and it's been a real dream of ours to exhibit this year."
The fair is on until Monday December 9.
The pages of the Country Living Magazine will be brought to life as visitors can enjoy the full Christmas experience with craft workshops, cooking demonstrations in the Country Living Kitchen and a French bistro set up in the Royal Hall.
The festive fair will also be home to handmade gifts, decorations and locally-sourced food and drink.
Advanced tickets to the fair are £19 for adults, VIP packages and all other ticket options.
Further information here.