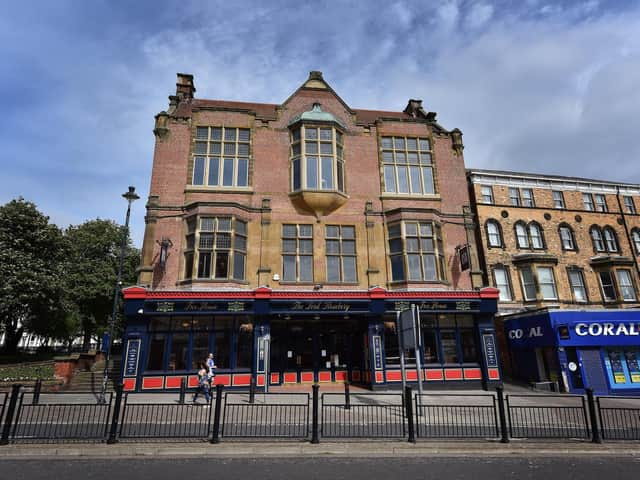 Lord Rosebery in Scarborough
The Lord Rosebery, part of the JD Wetherspoon chain, has been given the green light by Scarborough Council to put "picnic-style seating on the pavement" in front of the building in Westborough.
In its application, the pub stated that it would use the seating from 8am until 10pm for the "consumption of food and drink".
The Government recently made it easier for businesses to secure licences to serve people outside in order to maintain social distancing.
The Business and Planning Act 2020 was passed to promote economic recovery and growth in response to the global Covid-19 pandemic.
Scarborough Borough Council's website states: "The act creates a simpler process for businesses who already serve food and drink to increase their seating capacity and maximise income potential.
"Bars, restaurants, cafés and pubs may apply to temporarily increase their seating capacity to serve customers outdoors.
"This new process is a quicker and easier route for businesses to obtain a licence to place furniture on the highway."
The new rules allow for a shorter consultation period and all applications must then be determined within 14 days.
The licences last for 12 months.
Before approving applications Scarborough Council consults with its own environmental health team, the highways authority, North Yorkshire Police and the public.
A number of premises across the borough have already applied for the licence.
Along with the Lord Rosebery, the Boat Shed in Filey and the Quayside Bar in Scarborough have also had their applications approved this week.