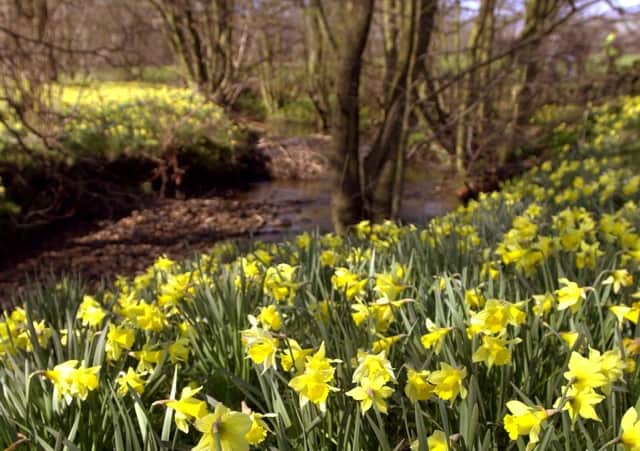 The Farndale daffodils are at least two weeks away from breaking into bloom, creating an amazing spectacle.
But the numbers are on the rise, says George Loggie who with his family have run the famous Daffy Café at Church Houses in Farndale for 21 years.
He said: "Because the Farndale daffodils are wild they bloom a few weeks later.
"However we are now seeing them bloom in places where they haven't before as a result of the floods in the past on the River Dove because the floods moved the earth around."
Two veteran devotees of the daffodils are Denise and Paul Grantham who have been helping to protect them for nearly half a century and one of their early tasks as volunteer rangers in the National Park was to count them blooms.
They also keep a close eye on the park's footpaths and bridges, checking them for any repairing work.
Denise said: "We're here to assist. That's how we see it and we'll be here as long as we can be of use as volunteer rangers."
Farndale's daffodils have been protected since the valley was created a Nature Reserve in 1955.