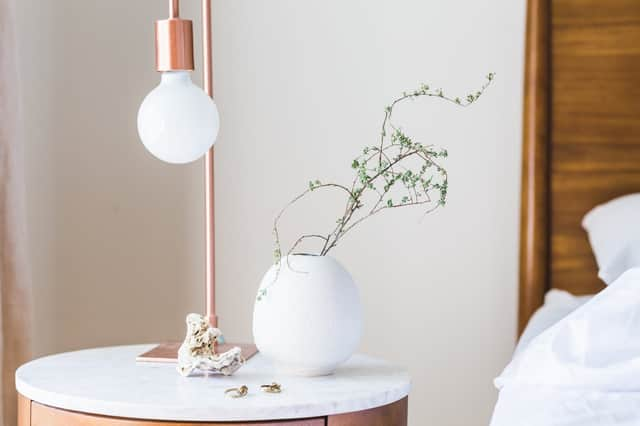 British homeowners are forgoing a lived-in home in a bid to style their house for an increased social media following, according to new research.
A survey of 1,000 UK adults by DiscountFlooringDepot.co.uk has revealed that 62% of British homeowners would prefer their house to look like a show home rather than a homely comfortable look.
88% of Brits are inspired by social media to style their home to perfect show home standards rather than opting for a more comfortable lived in home.
The research found 74% of Brits confessed to sharing pictures of their own homes on social media, with 46% admitting the reason for this is to gain likes and comments on these kinds of platforms.
Almost half (48%) of those surveyed said they display items in their home which are purely for display purposes.
The survey also quizzed respondents on items they have in their home for display purposes only. Candles (41%) were the item most likely to be placed in the home purely for display purposes.
Towels (38%) came in second in the list of home accessories which are displayed in the home and not to be used.
28% of armature interior designers confess to displaying books that they have never read.
A fifth (21%) of Brits place treats in the home such as cakes or sweets, while (15%) display glassware and crockery such as decanters and fine china around their home.
Surprisingly, 5% of British homes even have children's toys and games which are solely for display.
Paula Gray, designer at DiscountFlooringDepot.co.uk said: "We completely understand British homeowners want to keep their house presentable on a day to day basis but it's also nice to enjoy the things we invest in for the home, especially things such as treats, toys and games.
"Social media platforms such as Instagram and Pinterest are fantastic for providing inspiration for interiors and we often encourage our customers to share images they like and the looks they would like to recreate in their own home."
The data also found that homeowners of Nottingham are the most house proud with 56% confessing to sharing picture of their home on social media, followed by Liverpool (48%) and Southampton (39%).
DiscountFlooringDepot.co.uk is an online retailer selling only the finest quality, luxury laminate, engineered and solid wood flooring, with showrooms in Manchester, UK.