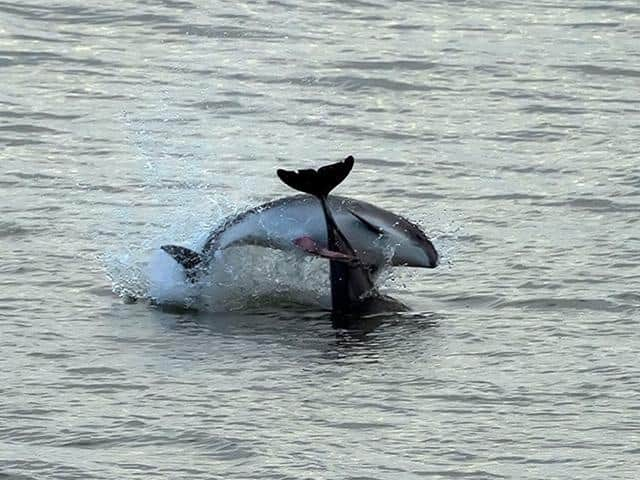 Porpoises were spotted mating off Scarborough's Marine Drive. Picture by Joe Bamfield.
These amazing shots were taken yesterday morning by local wildlife photographer Joe Bamfield and shared on Facebook by Scarborough Porpoise.
Stuart Baines, from the group, said: "It is very rare to be able to photograph porpoise or other cetaceans mating.
"The fact that the area is a breeding ground makes it very important that we protect the area. The public are requested to report sightings which they can do through the Scarborough Porpoise Facebook page or online with the Sea Watch Foundation which keeps a record of cetacean sightings around the UK."