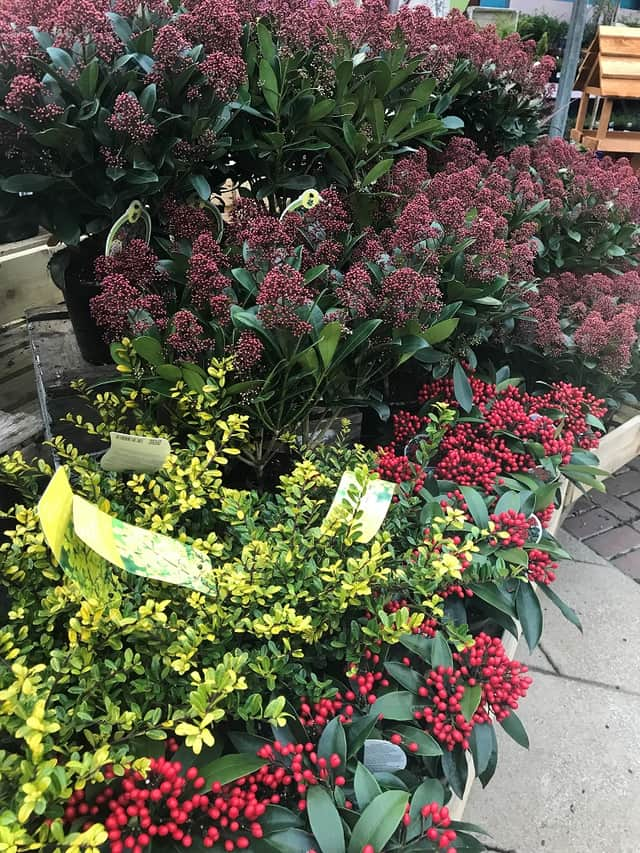 Forgetting to cut the lawn, letting leaves build up and not protecting pots are among the nine most common gardening mistakes Brits make in the chilly months.
That's according to the team at shed specialists BillyOh.com who looked at the mistakes green fingered beginners are most likely to make as the days get shorter and colder.
Listed among them are forgetting to plant Spring bulbs, failing to net the pond and not giving the grass it's last cut before it becomes too wet.
Other mistakes include not clearing up falling leaves, packing away or protecting garden furniture and forgetting to do the big winter garden clear out.
A spokesperson for BillyOh.com said: "As soon as the good weather goes, people forget to look after their garden.
"Autumn is one of the most important times of the year for gardening – it's the time to get the garden tidied up ready for the chilly months and to do all those little jobs to make sure plants and garden features remain in good condition.
"As it gets colder it's too easy to put the jobs off – but it really is worth investing the time so when Spring finally puts in an appearance, you're ready to enjoy your outside space."
Here are the top mistakes and how to avoid them.
Forgetting to net the pond
If you are fortunate enough to have a pond, cover it with a net. Forget and you'll be fishing out soggy plants all winter.
Not doing a big clear and clean out
Just as you would spring clean your house, don't forget to autumn clean your garden. Cut back plants and clear out the shed and greenhouse before you store everything for winter.
It is also a good time to pressure wash the patio or scrub down the decking. This will stop excessive dirt and grime build up occurring over the wet winter months.
Forgetting to cut the lawn
Remember your lawn needs a good cut before the really cold and wet weather sets in. If you let the grass get too long, it will be near impossible to cut it over the winter.
Not planting spring bulbs
If you like the sight of daffodils and tulips in the spring then remember to plant them.
Leaves are public enemy number one so don't let them build up. If you do, they'll turn to mulch and will become slippery and dangerous.
Store both your empty and in-use pots correctly over the winter months. Insulate with either hay, cardboard or bubble wrap and make sure you raise all in-use pots off the ground to prevent them from getting waterlogged during rainy weather.
Failing to protect certain plants
The first frost of the year can arrive without any warning and can kill your favourite foliage. If you have any plants you know are susceptible to cold weather, get them in the greenhouse or in your conservatory.
Clearing away garden items
Don't forget to pack away any garden items that may get damaged by the cold weather. If your furniture or BBQ won't fit in the shed, make sure it's covered up.
Don't forget about any wildlife that visits your garden. Make sure you leave out seeds for the birds and any suitable leftovers.