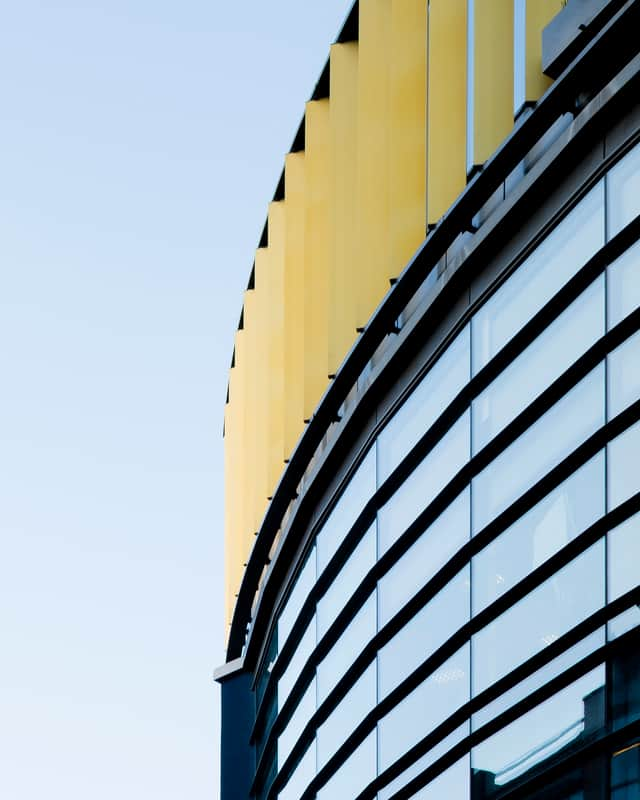 Thirteen stunning buildings have been shortlisted for RIBA Yorkshire (Royal Institute of British Architects) 2018 Awards.
Winners will be announced at an Awards evening at The Museum Gardens, York, on May 24.
Buildings that have been shortlisted include:
Albert Works, Sheffield by Cartwright Pickard ArchitectsLeeds College of Music, Leeds by Group Ginger ArchitectsNational College for High Speed Rail, Doncaster by Bond Bryan ArchitectsNelson's Yard, York by Mesh ArchitectsOastler Building, Huddersfield by AHROld Shed New House, North Yorkshire by Tonkin LiuScarborough Market Hall and Vaults, Scarborough by Group Ginger ArchitectsSHU Institute of Education, Sheffield by Bond Bryan ArchitectsSquare Chapel Arts Centre, Halifax by Evans VettoriThe Hide, Driffield by Group Ginger ArchitectsThe Piece Hall and Calderdale Central Library and Archives, Halifax by LDN ArchitectsVita Student York, York by Fuse and Reform. (In addition, Purcell was the Conservation Architect during the Planning stage of the project)York Mansion House, York by De Matos Ryan
Chair of the Yorkshire judging panel, Roger Hawkins, said: "The RIBA awards are the most rigorously judged awards for architectural excellence.
"In Yorkshire we are at the start of this journey for 2018 considering a wide range of projects from throughout the Region. On offer were buildings and places, both large and small, public and private, including new construction and conservation work that demonstrated innovation in architecture.
"All members of the jury were impressed at the quality of submissions and detailed information provided. This year has been a new focus on sustainability, both economic and environmental as well as the capacity to stimulate, engage or delight. Our lively debate resulted in an exciting shortlist for jury visits next month."
Shortlisted buildings will be assessed by a regional jury and the winning buildings will be announced at the RIBA Yorkshire and North East Awards evening and reception on May 24 at The Museum Gardens, York. The event will be hosted by Harry Gration who presents 'Look North' on BBC One,Yorkshire.
Regional Award winners will be considered for a highly-coveted RIBA National Award in recognition of their architectural excellence, the results of which will be announced in June. The shortlist for the RIBA Stirling Prize for the best building of the year will be drawn from the RIBA National Award-winning buildings later in the year.