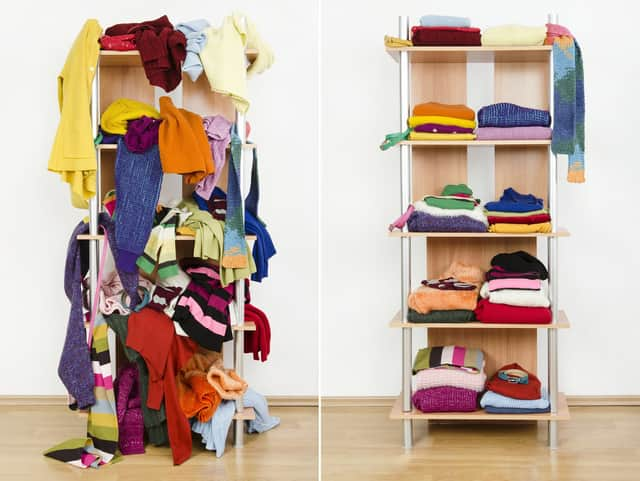 Buying or selling a house is more stressful than being made redundant, getting divorced or going bankrupt, according to a report from EstatesDirect.com (source the Independent, 2014).
The study of 2,000 adults showed that more than a quarter had suffered bad experiences with an estate agent, and 45 per cent had difficult time with their solicitor/conveyancer, while people felt selling a property was far more stressful than buying one.
With homeowners struggling to sell in many parts of the country, it's a buyer's market out there. Vendors therefore need to make sure they do everything they can to secure a sale. To give you the best chance of this, Eliot Castle, founder of Webuyanyhome.com, has put together a list of the top six things that can turn a buyer off and how you can fix them.
Is it a bird? Is it a plane? No – it's a high-speed train that runs alongside the back of your property! Whilst there's not much you can do about this, one of the most common buyer turn-offs is noise pollution. The obvious and hugely effective solution is double or even triple glazing; however, this doesn't come cheap with prices ranging from £700 - £900 per window. However, it might just make the difference between a sale and a fail.
Dirty bathrooms or kitchens
Research conducted by Rightmove found that dirty kitchens and bathrooms ranked highest in a list of 4000 buyers' biggest property turn-offs. With kitchens and bathrooms being the most personal areas of a home, a buyer may have difficulty imagining themselves living in a property that doesn't meet their standards of cleanliness. This is perhaps the easiest to remedy – don the marigolds and get scrubbing!
Or rather, being shown around a property by you, the seller. Buying agents claim that it makes the buyer uncomfortable as they feel they can't view the property properly. They find it harder to ask questions or have a frank discussion about the property with the current owner in earshot. Perfectly understandable. In fact, showing someone around your own home can increase the time it takes to sell your home by 3-6 months. So, its worth at least asking a trusted friend or handing over to your estate agent.
This is a prime example of how being a slave to fashion can affect you in the long run, in property terms at least. Coloured bathroom suites were regarded as extremely tasteful in the 80s, but they happen to be one of the biggest turn offs for a modern buyer. So, what to do? The solution is surprisingly cost effective. A new white suite can be bought for less than £300, and if you're happy to just replace the fittings rather than the entire layout of the room the cost of fitting it may only be a few hundred pounds.
Clutter is not only distracting but leaving your things lying around could indicate that the house does not have adequate storage. De-cluttering is the best way to increase the likelihood of completing a sale but that doesn't mean that you must part with your possessions. A storage container is a cost-effective solution that will help you create a clutter free environment and in turn help buyers imagine themselves in your home.
The adage goes that you should make toast and a pot of coffee to attract buyers to your home. Whilst the veracity of this is yet to be proven, sellers should be mindful of bad odours that may put buyers off. Small things like putting your bins out before a viewing or banishing running shoes to a cupboard can make a world of difference. Even if the smell isn't all that noticeable it may give buyers an underlying impression of your house as unclean.
Elliot Castle is a Property Expert at Webuyanyhome.com, the leading home buying company which is tailored to make the process of selling a home, quick, easy and simple – aiming to provide the fastest sale possible for selling a property.