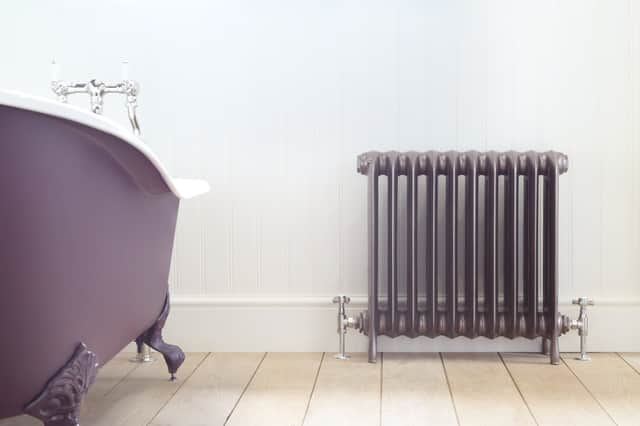 MoneySuperMarkettoday reveals its energy heatmap of the UK, which tracks when cities are most likely to turn on their heating for winter.
Belfast and Oxford residents are the quickest to reach for the thermostat, hitting the switch last weekend while those in Plymouth are set to wait another month before succumbing to the dropping temperatures.
MoneySuperMarket polled over 2,000 people across major UK cities to find out how long they are prepared to brave the cold for before flicking the switch. The research found that this coming Saturday, October 14, is when Brits are statistically most likely to turn their heating on for winter, despite admitting feeling cold from the beginning of October.
The map reveals some surprising results, with residents of Cambridge and Oxford turning on their heating a week earlier on average than those in Wolverhampton, York and Edinburgh, despite being located further south. Although they are located on the same longitude, residents of London and Bristol turn their winter heating on a full month apart.
The gap of two weeks between when Brits say they start feeling the cold and when they turn on their heating has been termed 'freezing fortnight'. During that time an incredible 75 per cent admit to putting on two or more extra layers around the house in an attempt to avoid turning their heating on.
Other popular ways to avoid turning the heating on include using electric blankets and hot water bottles, with half of Brits (49 per cent) turning to these methods before finally turning to the boiler. Over a third (35 per cent) said they turn to alternative methods to heat themselves up purely for financial reasons, as their energy bills are too expensive.
MoneySuperMarket also analysed internal data from July to September 2017 to identify the regional cost of energy. Findings reveal that those in London pay the least for their energy (£853.72 per year), with those across the South East stung with the highest bills (£918.66 per year).
Stephen Murray, energy expert at MoneySuperMarket, commented: "With less than a week to go until the average Brit turns on their winter heating, there's never been a better time to take a look at your energy bill and see if you could be getting a better deal. Instead of putting on extra layers and turning to electric blankets or hot water bottles, a simple switch to a competitive, fixed-rate deal via a price comparison site could save you £250 per year, and make pushing up your thermostat a lot less scary."