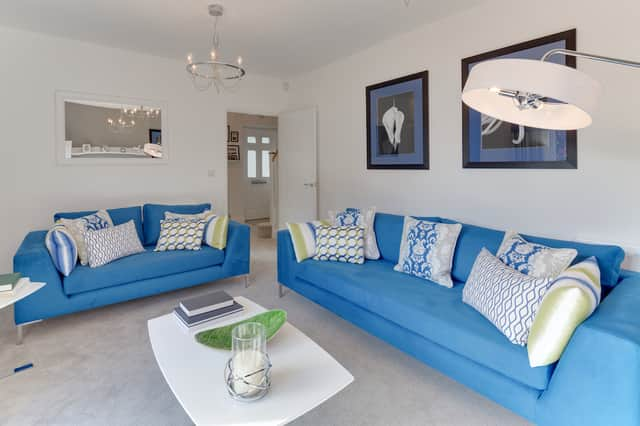 Subtle changes to home interior schemes can often make a major impact.
With both time and money at a premium over the holiday season, it's still possible to spruce up your home and enjoy your surroundings that much more over the summer.
Show home esigners say that just a few inexpensive changes can add a real air of luxury to a room scheme.
"Adding cushions, flowers, candles, throws, and other home accessories to rooms is easy to do, and with retail outlets from budget supermarkets to premium designer brands offering enviable ranges there is something to suit all pockets," said Sarah Whinfrey, regional sales manager for Miller Homes Yorkshire.
"When creating our show homes our designers across the UK invest heavily in accessories, creating interest with features or texture by layering throws, using different fabric types, different patterns and home fragrances – it's a simple yet effective way of adding elegance and detail."
Perhaps the most effective ploy is to eliminate unnecessary items or make sure they are hidden from view in furniture, footstools or well-placed baskets.
Surfaces should have a small amount of co-ordinated well placed items, and floors should be clutter free, giving a feeling of space and cleanliness.
"We want everyone to enjoy the beauty of having a home, not just a house. and the summer time is the perfect time to subtly refresh rooms making them feel like you have reinvented them," said Sarah.
"All it takes is a critical eye, a bit of ruthlessness and perhaps a small financial investment – sometimes though it can be as simple as moving accessories from one place to another or one room to another."
Sarah concluded; "Neutral schemes often are best to give style for the non-expert, but subtle splashes of on trend colours such as blush pink, ochre or powder blue can make a style statement that can be easily changed as the trends evolve.
"Our show homes offer much inspiration - from the contemporary bold colour scheme at Honeywell Grange in Barnsley to the timeless elegance of Eyre View in Chesterfield - they show case a variety of ideas and styles."
Miller Homes Yorkshire has ten developments across the region. Further information can be found at www.millerhomes.co.uk.