Bridlington PCSO Liz Smith, 71, featured on BBC Look North
Bridlington Police Community Support Officer (PCSO) Liz Smith says job satisfaction is the reason she is still working at the age of 71.
Friday, 15th November 2019, 9:55 am
Updated
Friday, 15th November 2019, 9:57 am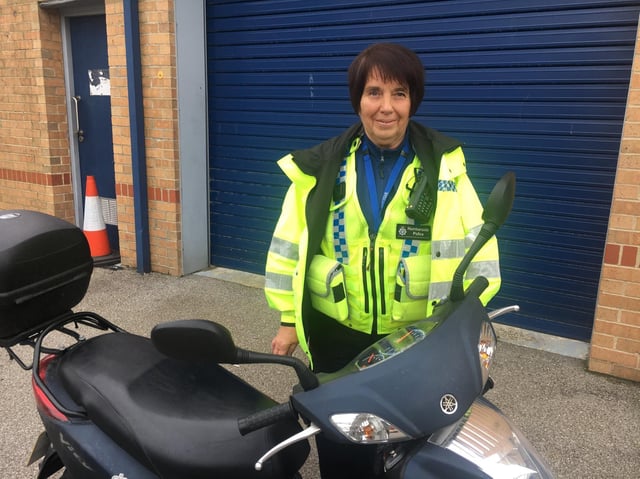 PCSO Liz Smith
Unlike many pensioners her age, who are enjoying their retirement, Liz dedicates her time to making sure that Bridlington is a safe place.
PSCO Smith, who joined Humberside Police in 2006, at age 58, is the force's oldest serving officer and is thought to be the oldest PCSO in the UK.
This morning, Humberside Police commented on the 71-year-old appearing on BBC Look North.
In a tweet, the force said: "Did you see our fab 71-year-old PCSO Liz Smith on Look North last night, talking about why she loves working the beat in Bridlington?
"If not don't worry, you can watch it here. #InYourCommunity #BobbiesOnTheBeat #KeepingYouSafe"
The grandmother-of-three has no plans to retire yet and still works full-time doing 56 hours a week including shifts.