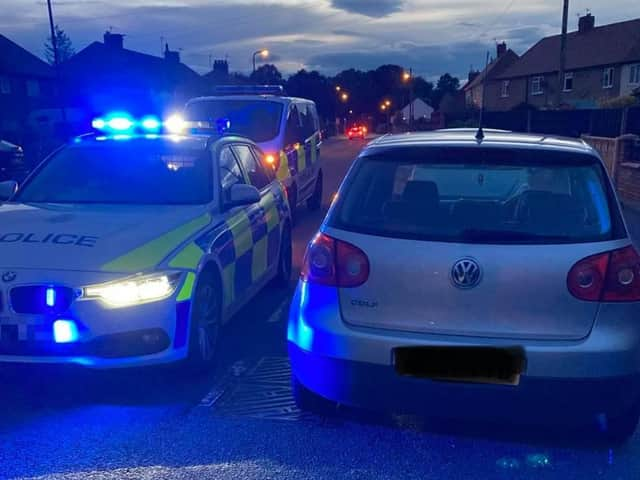 Police arrested the driver of a silver Volkswagen Golf in Malton
Officers from North Yorkshire Police Roads Policing Group made the Malton arrest on Saturday night.
The driver of a silver Volkwagen Golf was arrested after failing a drug test for cannabis. The passenger was also arrested for failing to appear at court.
The driver of a black Ford Fiesta was arrested on Friday in Scarborough after also failing a drugs test for cannabis.